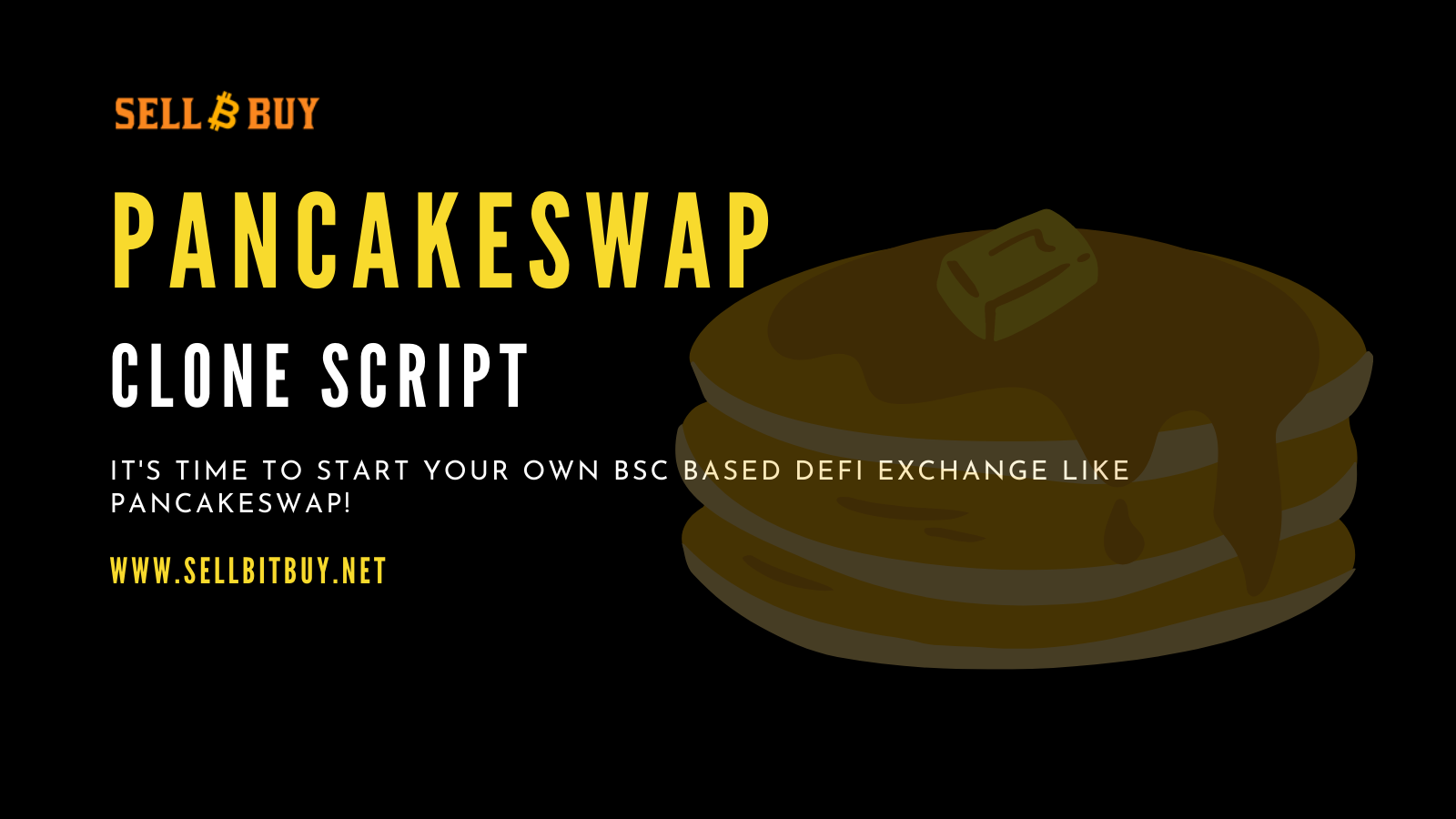 PancakeSwap Clone Script To Launch A Own DeFi Based Exchange Similar To PancakeSwap On Binance Smart Chain
Pancakeswap Clone Script
PancakeSwap Clone Script is a Defi-based DEX Script which is a readymade, tested, perfectly complied and well customized DEX script to quickly start an own DeFi based exchange on top of the Binance Smart Chain(BSC). This PancakeSwap can be effectively utilized for swapping BEP-20 tokens and works on the basis of AMM which means automated market maker (AMM).
Our pancakeSwap clone script at Sellbitbuy is completed tested, error-free an can be instantly deployed which eliminates the need to start a DEX platform from scratch. If you wish to start a launch a DEX platform on top of the Binance Smart Chain. Then the right solution is to go for our PancakeSwap Clone Script which includes BEP-20 token swapping, liquidity pools, and much more functionalities for the business freaks who wish to start DeFi based DEX exchange platform.
We offer a pancakeswap clone script that provides a white-label decentralized exchange DEX solution for you to start a DEX platform on a quick notch.
Pancakeswap Clone
PancakeSwap Clone is a Binance Smart Chain based DeFi Exchange Script that works exactly similar to the pancakeswap platform.
Our team of developers at Sellbitbuy keenly focuses to develop 100% smart contract audited and highly customized pancakeswap clone script which concerns user requirements as a top priority and works full-fledged launch an exchange similar to pancakeswap on the top of Binance Smart Chain network.
PancakeSwap Clone Development
PancakeSwap Clone development services offer a high-end defi based smart contract audited services that efficiently processes automatic swapping of the BEP-20 tokens here a native token is used and it is termed as a "cake" token. At here the token is developed which automatically boosts the liquidity provision of the pancakeswap platform. During the time of the development process, the developers of the smart contract keenly focus on eradicating smart contract vulnerabilities which offers smooth functionalities of the DeFi exchange for a longer period of time.
Advanced Features Of Pancakeswap Clone Script
Highly-Integrated Security Protocols
Multiple layers of security checks are performed which includes oracle security, DeepSea.
Automated Market Making Protocol
Works exactly similar to the order book engine and it is capable of making all the transactions smooth by processing trading functionality with the market less susceptible to be manipulated by other humans.
Private Individual Transaction History
Perfectly records all the transaction history by the user and it effectively integrates the total value, current balance, and also about the current status of the account.
Other Features of PancakeSwap Clone Script
High-Speed Regular Auditing checks

Error Free Smart Contracts

Integration of Liquidity API's

Price chart monitoring system

Highly secured API's

Lottery System

PancakeSwap Analytics
PancakeSwap Clone Software
Our PancakeSwap Clone Software supports Binance Smart Chain in the DeFi ecosystem. It reinforces the Automated Market Making (AMM) based working model and effectively includes liquidity provision, swapping, staking, yield farming services, and more.
If you have a plan of launching a decentralized exchange platform then simply go for our pancakeswap clone software which could be of an ideal solution for your problem.
Working Of PancakeSwap Clone Script
Connect with the meta mask wallet or with the other trust wallet to participate in the trading. The participants can connect with the recognized wallet just before participating in the trading.
Native tokens of the pancakeswap clone script are nothing but BEP-20 tokens and it is commonly called by the name "CAKE". It's the main functionality of the pancakeswap clone script is nothing but the tokens can be transferred and functions on top of the Binance smart chain.
Liquidity To The Exchange
Liquidity can be added to the exchange and it generates tokens that can be used for farming. Only when there is enough amount of liquidity in the exchange then farming can be initiated.
Keeping track of the Cake token is essential and it can be efficiently carried out to process the transactions on a massive scale.
Launch Your Own DeFi Based Exchange Like PancakeSwap
Security is the major concern in the Decentralized finance-based operating services and keeping this in concern DeFi platforms considers one of the most alternative approach which gets adapt to the conventional banking system.
To enhance the security level and standard architecture of the Binance smart chain immutable frameworks and extreme security is enforced which effectively operate on the decentralized financial systems.
You can grab our pancakeswap clone script which functions well on Binance smart chain as offers serviceable features and services which can definitely help you to kick start your business in a short span.
Explore about Binance Smart Chain Based PancakeSwap Clone To Launch DeFi Exchange Like PancakeSwap
Crypto enthusiast has been well familiar with the term called as "Binance" and noways it impacts have moved on to the familiar terms so-called as the "Binance". In general trading crypto exchange assets has never been so much easier and it offers 61 currencies which lets you to allow buying, selling, and trading of cryptocurrencies.
Binance chain allows the buyers and sellers of the Binance DEX platform which runs on top of the Binance network which lets you to process faster transactions, in a significantly secured environment.
On top of the Binance Smart Chain network, the BEP-20 token sets very common rules for managing the token. BEP-20 is entirely compatible with the ERC-20 token and BEP-2 token.
Benefits Of BEP-20 token on Binance Smart Chain
The platform is extremely flexible for developers who use this token.

Newly developed tokens greatly represent crypto assets, shares, and other fiat currencies.

Developers create other versions of crypto assets with the help of the BEP-20 token.

Allows easy swapping of BEP-2 tokens with the other BEP-20 equivalents which allow cross-chain compatibility for swapping the other 2 native tokens of this platform.
Why Choose SellBitBuy for PancakeSwap Clone Script?
We SellBitBuy offers pancakeswap clone script which delivers the most advanced security features which function on the basis of the automated market maker(AMM), liquidity provision, staking, and swapping of BEP-20 tokens.
We offer a white-label pancakeswap clone script with allows extreme customization with a 100% smart contract audited system which functions based on the customer requirements and executes the platform similar to pancakeswap which runs on top of the Binance Smart Chain(BSC).
If you have a dream of starting a DeFi platform on top of the Binance Smart Chain (BSC) network then you can approach our team at Sellbitbuy.
​Eagerly waiting to start a DeFi Based Exchange Similar To PancakeSwap
Feel Free To Consult With Our Experts via WhatsApp | Telegram | Skype
Connect with our team for more updates!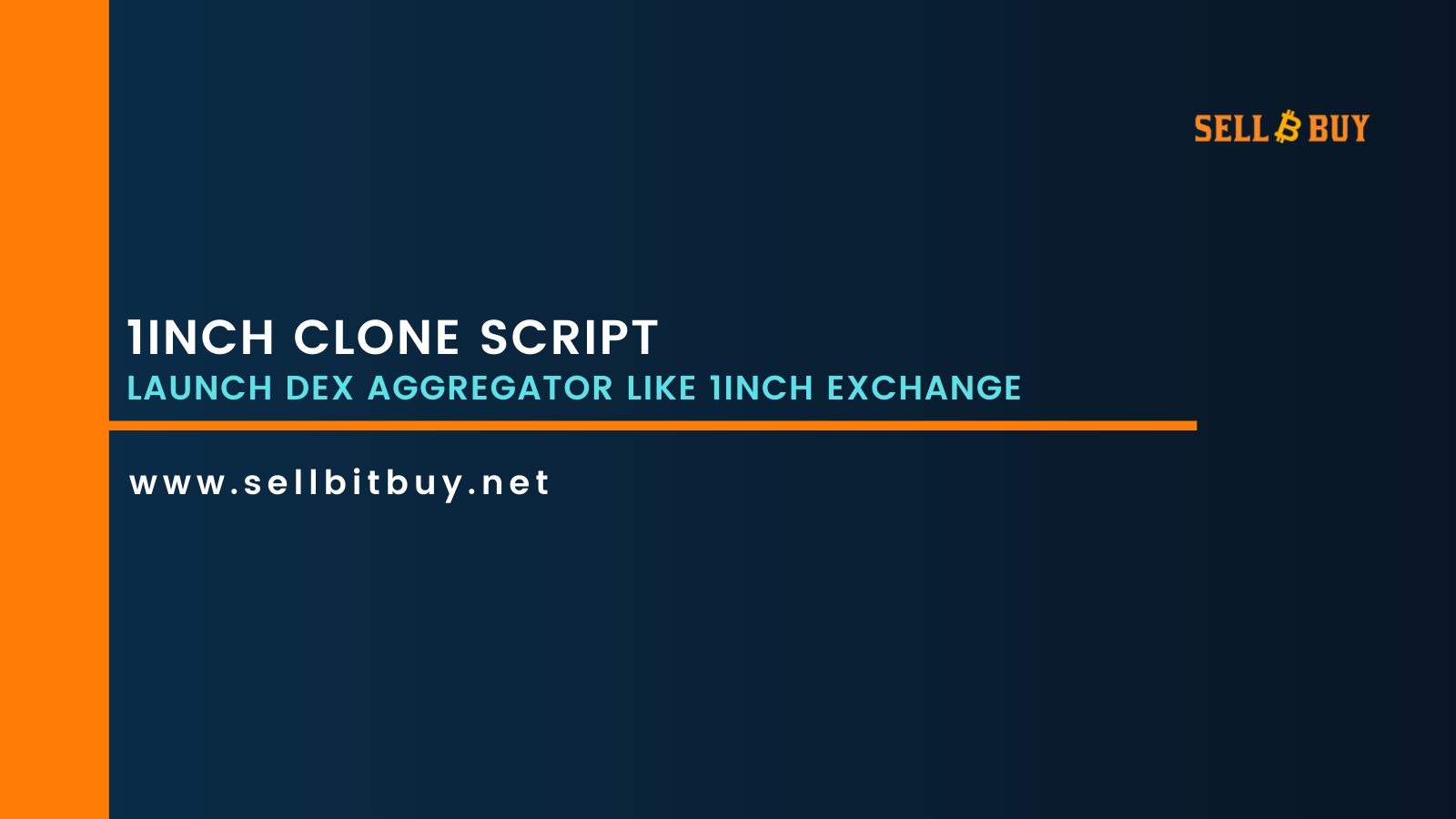 DeFi
Start DeFi based DEX platform like 1inch On Ethereum Network. We Sellbitbuy offers Multi-tested DEX Aggregator Script that provides a best solutions for you to start a decentralized exchange on BSC network....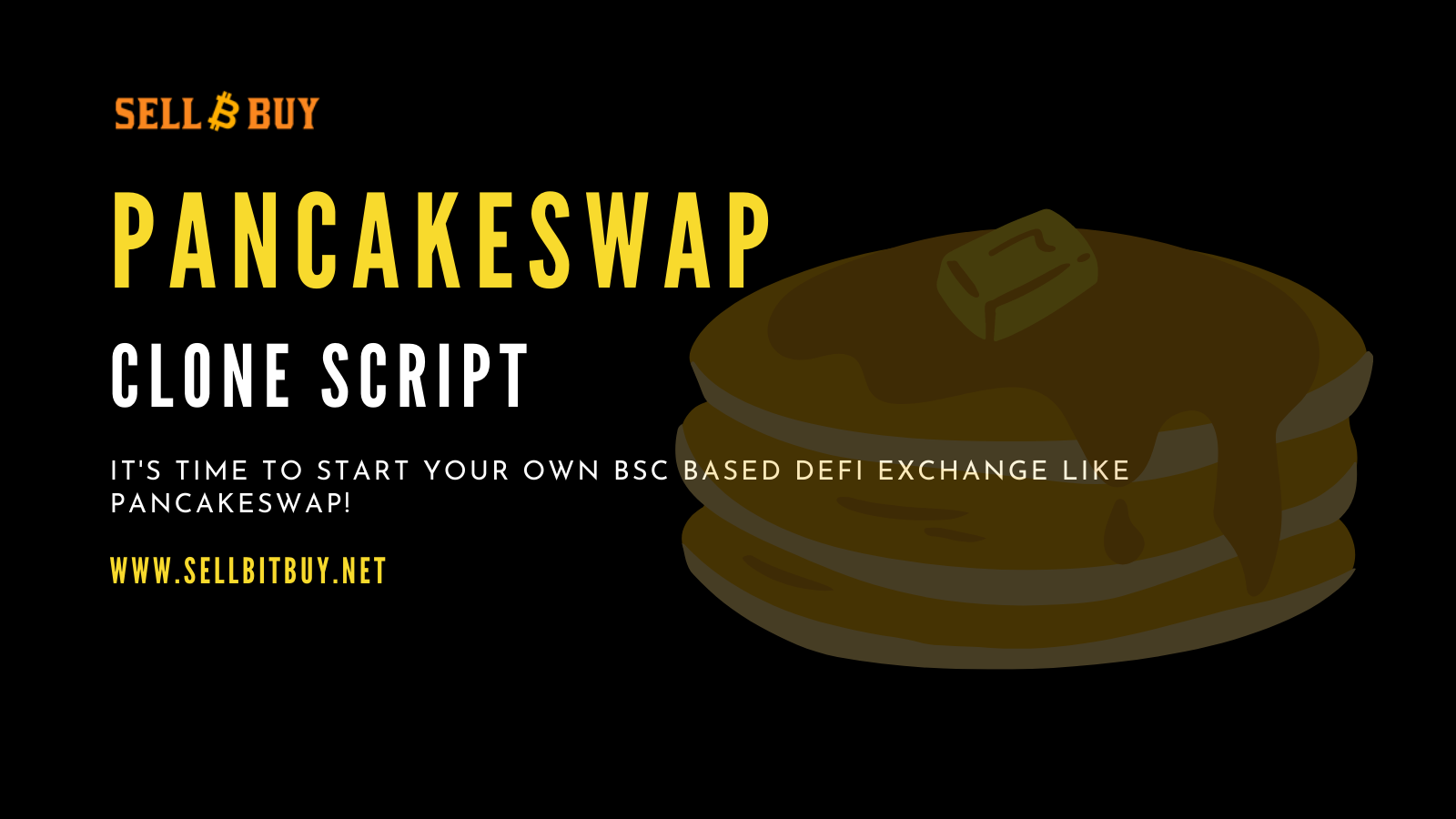 DeFi
PancakeSwap Clone Script is a Defi-based DEX Script which is a readymade, tested, perfectly complied and well customized DEX script to quickly start an own DeFi based exchange on top of the Binance Smart Chain(BSC)....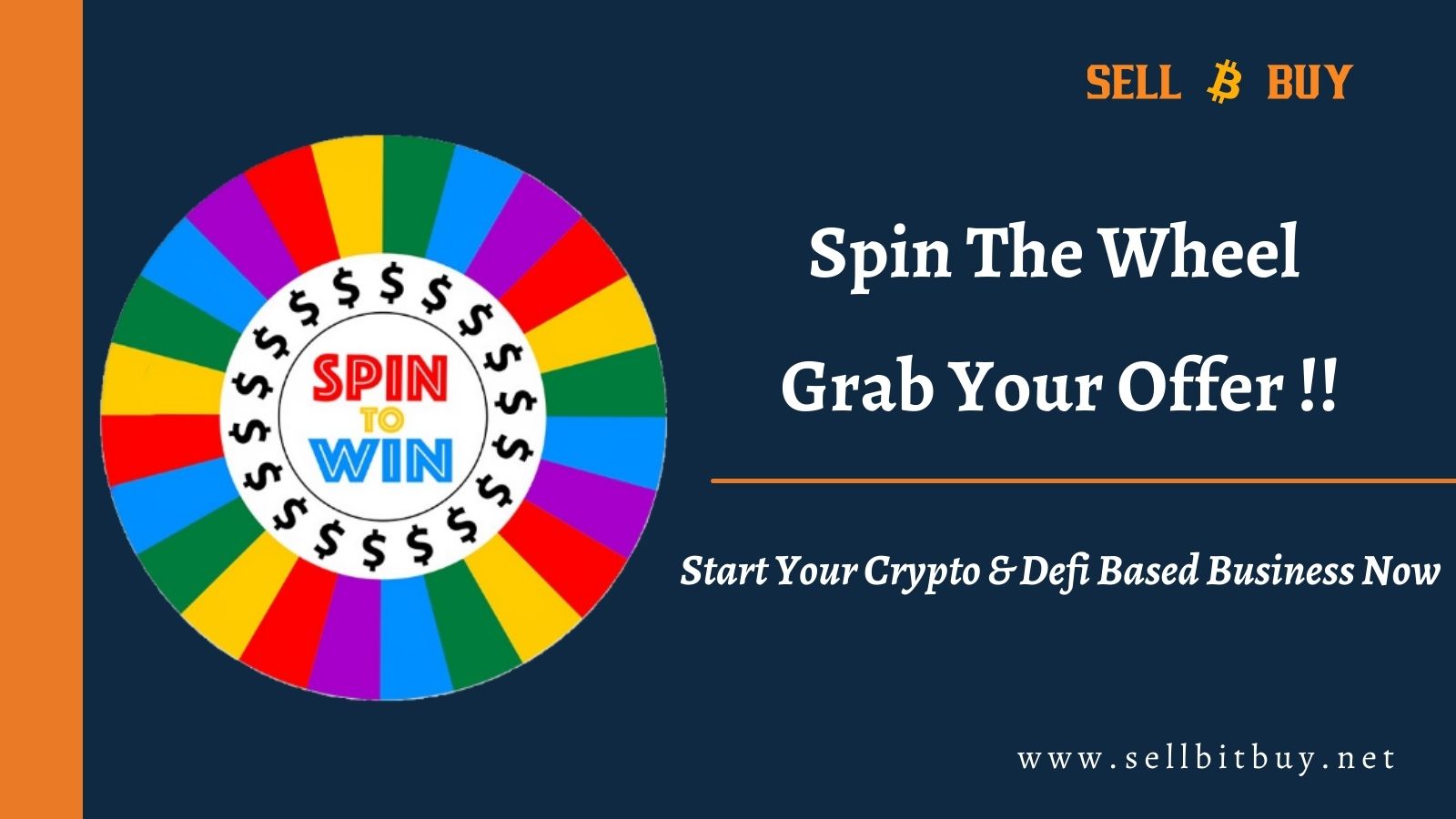 Cryptocurrency Exchange Development
Sellbitbuy gives special offers to all products and services for a limited period use this opportunity to buy it and start your Crypto & Defi-related business quickly....