Decentralized Finance (DeFi) Development Company
DeFi Development Company
SellBitBuy - Leading DeFi Development Company offers world-class exclusive Defi development services and solutions for you to start an independent financial business across global countries. As traditional finance is being replaced with the DeFi, business can be kick started in it so we offer Permissionless, interoperable, immutable defi solutions for attaining tremendous growth and efficiency in your business.
Our hands-on-experience in this field acts as an helping hand for the clients who requires P2P decentralized finance defi development solutions like our self executing smart contracts, dapps, & more.
DeFi Development Services
We SellBitBuy - Leading DeFi Development company that works on giving excellent results in our projects to our customers across the world. Skilled experts in our company are well trained & have 5+ years of industry experience in various fields. We offer quick delivery of projects to our clients with expected quality.
To make your work easier we deliver defi solutions like DeFi token development, DeFi wallet development, DeFi Dapp development, DeFi smart contract development, DeFi Synthetic asset development, DeFi Lottery system development, DeFi Insurance development by our DeFi development company. Now let us see about the services in one by one.
DeFi Token Development
All eyes are on the DeFi tokens & demandful in 2020 for developing DeFi tokens. Our skillful experts develop DeFi tokens on Ethereum for improving the trading volume of your DeFi platform in a massive scale. We ensure that the protocols are well implemented in a way that eliminates the problems faced during the time of buying & selling it.
For complete guide check out our DeFi Token Devel
DeFi Lending & borrowing platform development
DeFi Lending & borrowing platform development offersWe develop Lending platforms based on open source DeFi protocols to provide easy and fast lending of funds. It offers faster lending of funds on an open-source DeFi network at an easier rate that wades goodbye's to the centralized finance industry. Complete full support for 24/7 is offered by our team to bring out the secured protocols in a DeFi lending platform developed with high-end security protocols.
DeFi Wallet Development
DeFi wallet development by SellBitBuy offers a guaranteed store place of all the digital assets/virtual currencies. If you look for the top secured wallet development to avoid theft then simply go for our DeFi Wallet Development services.
DeFi Smart Contract Development
Our DeFi Smart Contract development services offer a new level of advanced security which offers high solidity and encryptions. Solidity based languages give an automated function of financial trading process in a P2P network.
DeFi Decentralized Exchange Platform Development
Decentralized exchanges offer total transparency that keeps out of risk involved in this network. Experts in our team offer a high-end decentralized exchange protocol for DeFi. It makes the traders don't have to seek any other platform, they can do everything from one exchange without any issues.
DeFi Dapps Development
DeFi Dapps Development has huge potential & functionality in developing a backend code. Our team of developers develops and deploys stunning decentralized applications for you to operate your business successfully.
DeFi Lottery System Development
We develop DeFi no loss lottery platform that benefits the participants directly which offers a zero loss lottery experience. DeFi participants can participate in the no loss lottery system by using our decentralized finance lottery platform.
DeFi Insurance Platform Development
Open source DeFi protocols are provided for the DeFi Insurance platform development as we also ensure that we safeguard the platform from the theft and attacks that commonly occur on DeFi platforms.
Defi synthetic assets development
Our synthetic asset development services leverages investors to trade and access multiple asset with an underlying asset such as fiat or any other existing asset.
DeFi Development Platforms We Work On
Ethereum
Mass adoption on DeFi leverages decentralized network to transform completely into trustless network that runs on Ethereum blockchain. Few signs on DeFi also promises that there are many top level defi projects like kyber, set, chainlink developed and delivers to the customers. We are happy to offer DeFi platform development services on Etherum to start your business.
Tron
Tron has become the mainstream operating ecosystem in DeFi as the explosive development led to an increase in token development associated with various defi protocols. It is the main reason behind tron to increase interest rise in DeFi on recent times. Apart from the above in Tron the transactions are conducted in seconds for free. We are happy to offer DeFi platform development on Tron to start your business.
EOS
EOS.IO blockchain is commonly referred as the EOS offers delegated proof of stake which supports complex algorithms and smart contracts. Our enriched services and solutions on DeFi offers a world class DeFi platform for you.
Our DeFi Development Expertise across Industrial Verticals
Profilic growth in DeFi have resulted serving various real time industries like
DeFi Development Solutions For Insurance
DeFi Development Solutions For Banking
DeFi Development Solutions For Gaming
DeFi Development Solutions For Government
DeFi Development Solutions For Information Technology
DeFi Development Solutions For Banking
DeFi Development Solutions For Insurance
Benefits Of Decentralized Finance Development
Here are some of the DeFi development benefits that are mentioned below.
Transparent code - The entire code is available on the blockchain for public audit. It creates trust and resolves bugs instantly. However, transactions remain pseudonymous.
Global access - More than 200 million adults in the world earn in cash. They have smartphones but a bank account. DeFi services help them own their financial rights equally.
Permissionless - No gatekeepers. Anyone can create dApps and offer it to the world.
Money Legos - DeFi apps are interoperable. It means, just like lego blocks, one DeFi app can be built on another and the services can be widened through one source.
Self-Custody - Monitoring the assets by the participants of DeFi by 24/7 & takes complete control of their own wallets.
Interoperability - Offer flexibility to take control of the DeFi protocols. Integration with third-party applications & customizations makes the platform totally interoperable.
Immutability - Smart Contracts launched on the top of Blockchain increases the security level to a massive height.
Programmability - High-level programming perfectly carries out the financial task automatically & the creation of digital assets as well.
As a huge demand is raising for developing a Decentralized finance platform on blockchain businesses are kick-started with the help of our DeFi development services. We offer a complete end to end decentralized financial solutions for enterprises, startups, small scale & large scale business & more. Further, you can have a look at the reasons of why you should choose SellBitBuy for DeFi development.
Why choose SellBitBuy for DeFi Development?
You are near to get a takeaway from this article. I am going to list out the key factors that persist you to choose our SellBitBuy for entire DeFi business solutions.
5+ years of Blockchain & crypto exchange development services & solutions
On-time DeFi project delivery with excellent quality.
We classify the Client's requirements & satisfy their needs.
Our team, offers you the Eye-catchy UI for your DeFi platform/Dapps.
Top-notch DeFi development service provider in the modern world.
Well dedicated team of professionals.
Get an excellent response to inquiries
We dedicate ourselves in deploying excellent projects & customer satisfaction
Relish excellent 24/7 customer support as we are here to help you at any time.
SellBitBuy is known for enhancing the secured DeFi platform for a great start.
Hope you have a clear idea about our DeFi Development Services and solutions.
Want to explore more about our other services & never hesitate to connect with our experts via

WhatsApp

|

Telegram

|

Skype
Happy to help you at any time!
Good day!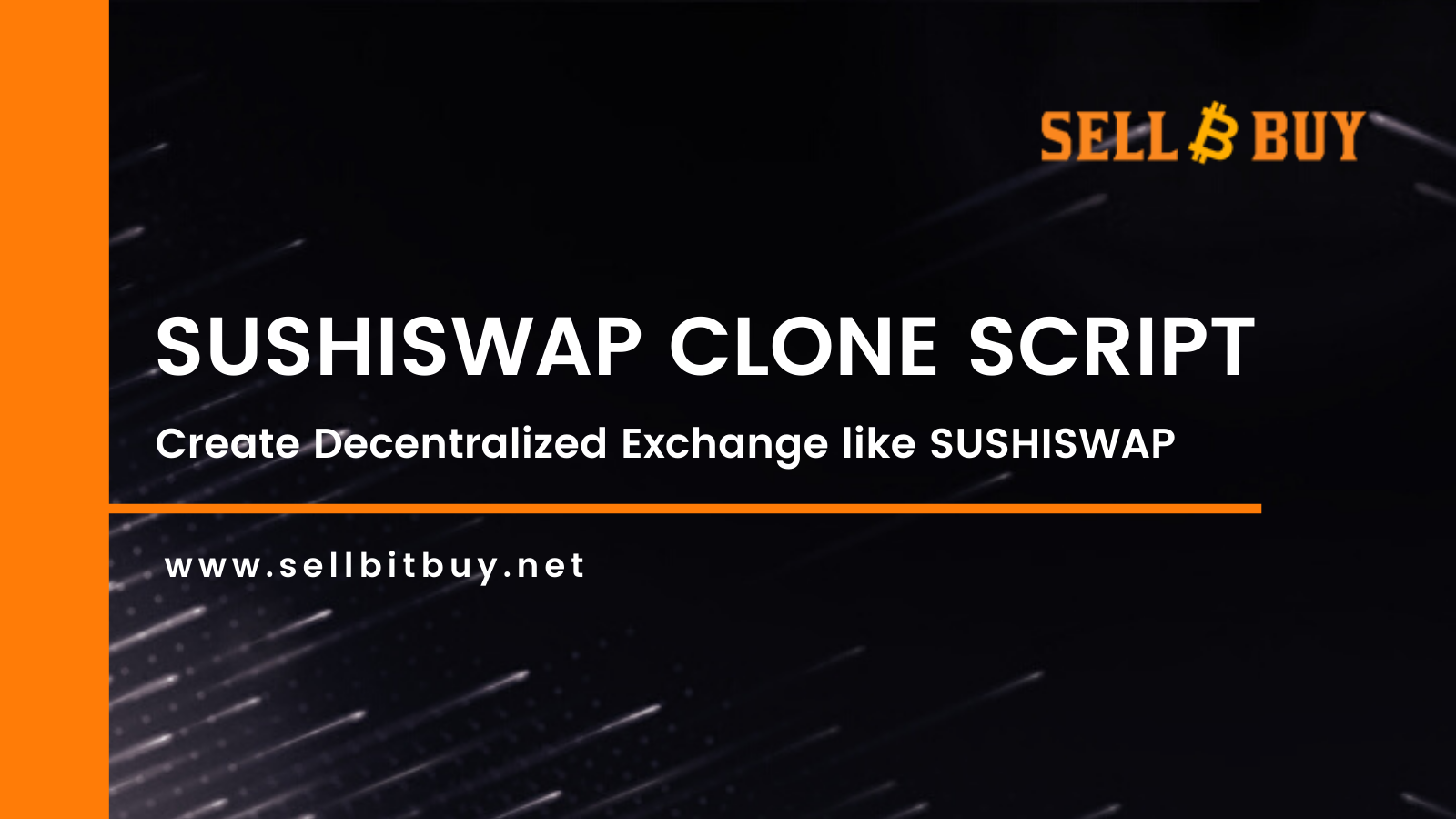 DeFi
Sushiswap Clone Script is an Ethereum based DEX platform built on top of the Ethereum blockchain. Our sushiswap clone script is 100% decentralized, tested, and ready to deploy with advanced robust features that offer a better solution for the ones who wish to start a Sushiswap like Decentralized Exchange platform instantly....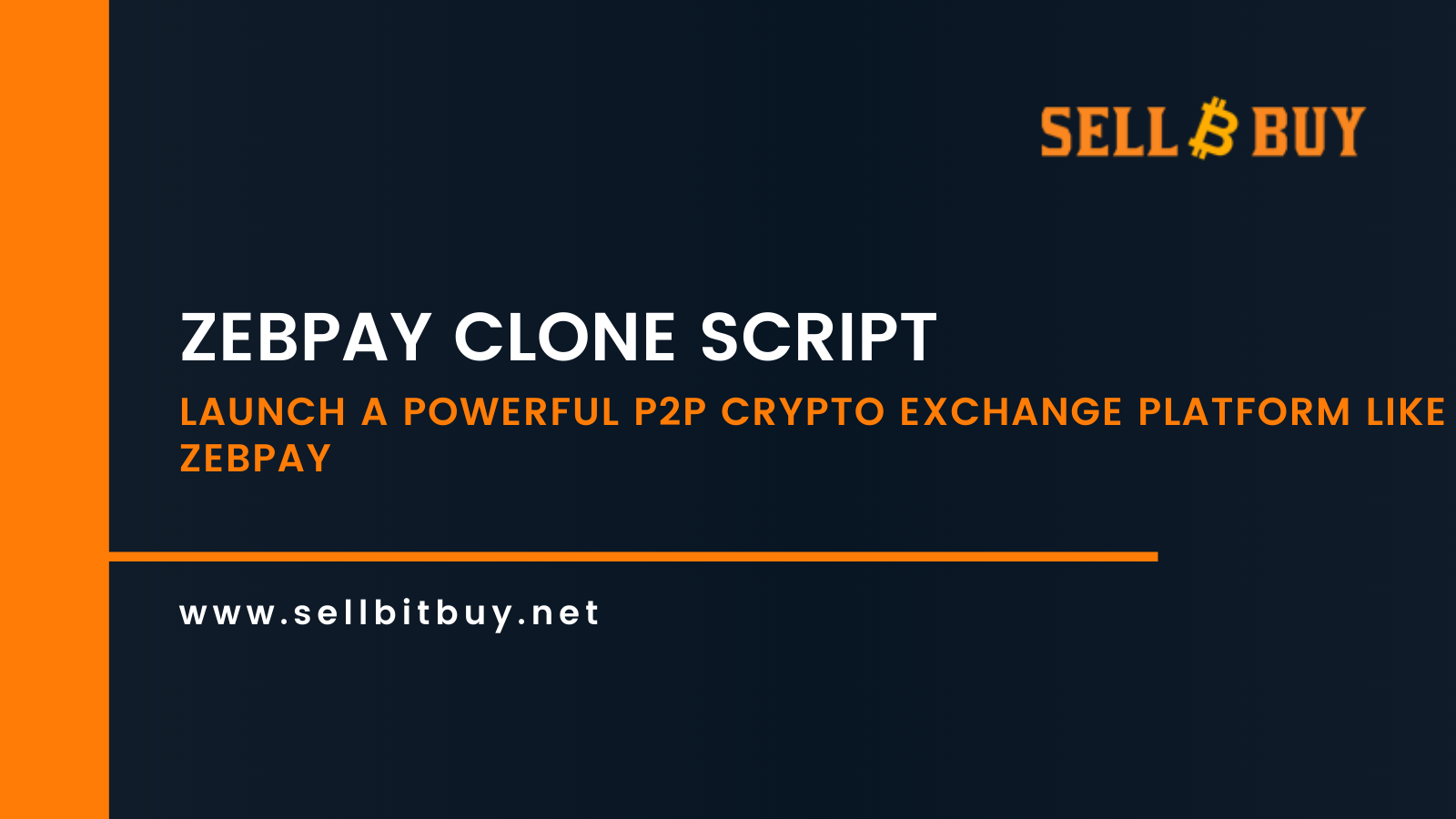 P2P Cryptocurrency Exchange Development
Zebpay Clone Script is a website clone script that contains all the functionalities & plugins to launch a zebpay like a crypto exchange. High customization features are available that allows customization as per business needs & requirements. As the latest design features & security features give an eye-catchy outcome in exchange the business freaks can make use of the readymade zebpay clone script to start their own exchange....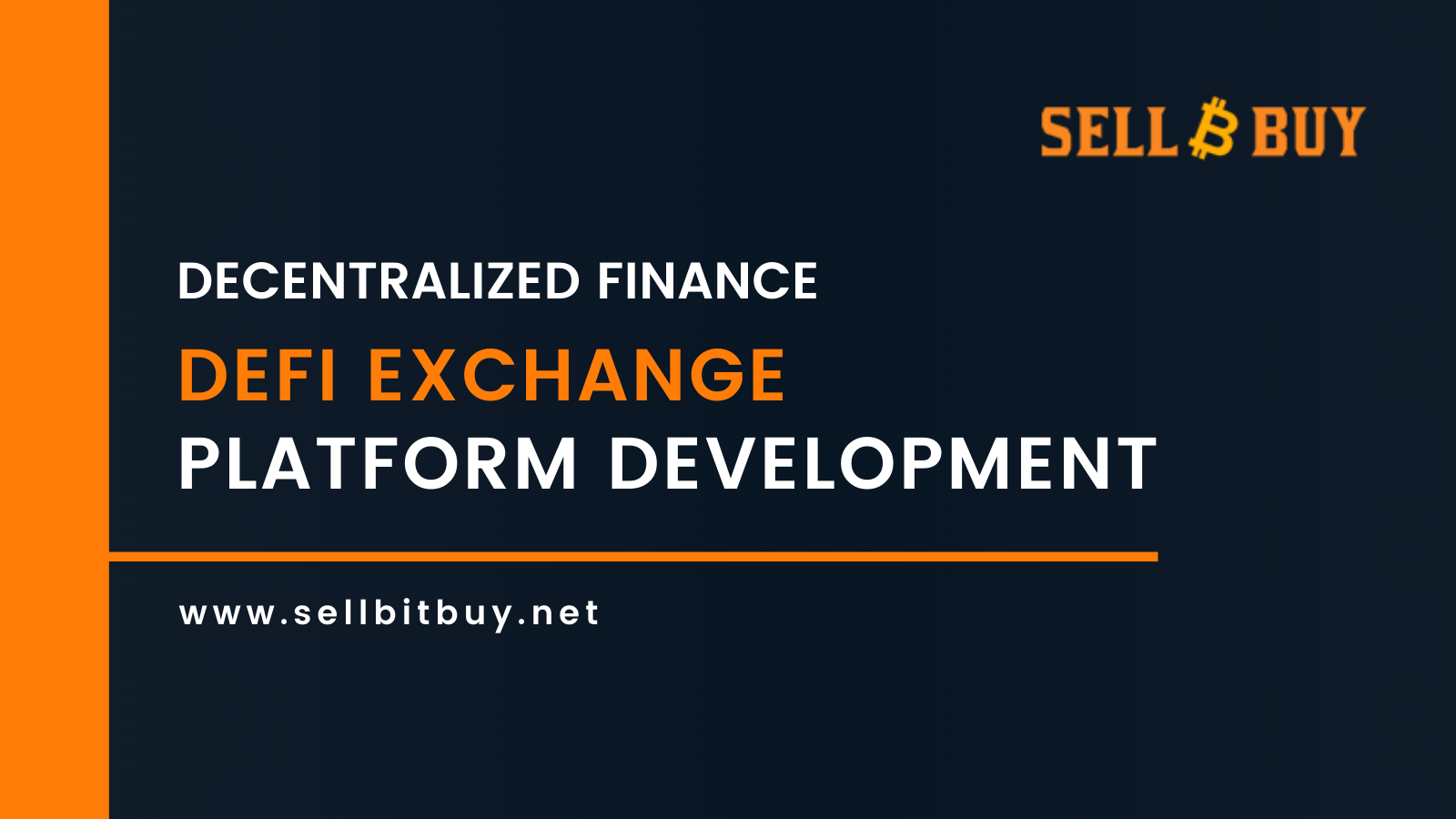 DeFi
DeFi Exchange platform is developed & exclusively designed for exchanging defi tokens & assets between the participants of the DeFi users. Without the intervention of the central financial intermediaries like brokerage, banks DeFi utilized smart contracts on a blockchain. High-interest rates are provided by the DeFi exchange platforms which represents the tenfold growth in the year of 2020....