Decentralized Exchange Script - To create any secure decentralized cryptocurrency exchange website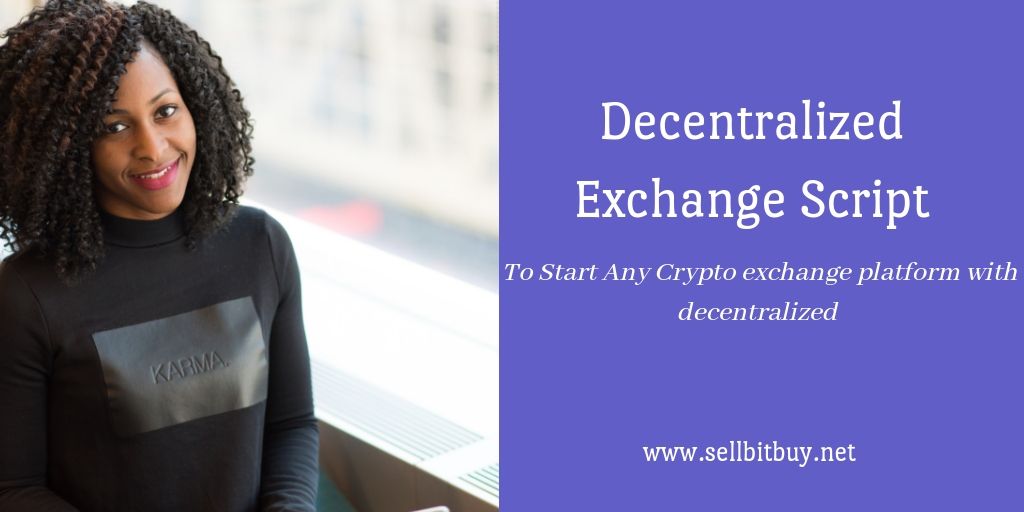 We are the people in the crypto market place prefer things without an interrupter. When it comes to the crypto exchange platforms does not depend on a middleman service to hold user's funds or crypto's is called decentralized.
To make it's you to clear, let's go deep descriptive into the topic!
What is a decentralized trading platform?
A decentralized exchange platform is used to exchange or trade any type of crypto does not rely on a third-party to hold the trader's funds.
The trades occur directly between trader through(peer-to-peer model) its is an automated process.
DEX is being built along with three types.
On-chain order books and settlements
Off-chain order books with on-chain settlements
Smart contract-based reserves
How does DEX platform work?
The four core mandatory functions of any crypto exchange platform are capital deposits, order books, order matching, and asset exchange.
The decentralized exchange platforms run through the smart contract.
A smart contract term agrees between buyer and seller trading being written into a set of lines of code.
In decentralized exchange platforms, If someone is looking to buy crypto deposit their money into the exchange platform and they use it to purchase cryptos from sellers.
In this way, the direct buyer-seller relationship is established without the need for a government/centralized authority person this significantly reduces the fees.
In this process, traders don't have to wait until the admin approves his request because there will be no admin for a decentralized exchange platform.
Source: Blockchain WTF
Which are topmost decentralized crypto exchange platform?
BISQ
Shifty
How you can also start a DEX crypto platform?
1. Hiring the best developer team who is expert in coding and blockchain to build an advanced decentralized exchange website.
2. Purchasing business ready-made decentralized crypto exchange software package from leading cryptocurrency development companies or any web development company.
Where you can hire a developer or buy a ready-made decentralized exchange script from one place?
Sellbitbuy- complete cryptocurrency exchange solution and decentralized exchange website development company more than 5+ years ago.
We are providing a ready-made decentralized trading script to start a decentralized exchange platform.
What is a decentralized exchange script?
A decentralized exchange software is a set of source code is used to build a decentralized crypto exchange platform with technical trading plugins.
Why do you need to buy decentralized trading software in sellbitbuy?
Our decentralized exchange services build through advanced technology and free ads on.
We deliver the bug-free decentralized exchange script.
We support 24X7 with our technical team to further upgrades.
We can make your innovative idea into the real to your eye bowls.
We assured security is main for the project Two Factor authentication, AES Encryption Prevention and more.
Top features to buy our sellbitbuy decentralized crypto exchange solution.
KYC and AML verification
Customize a smart contract.
Multi-signature wallet
Automatic swap
Order book matching engine
Session expiry with user re-login
Liquidity & API integration
Always you can get an instant connection through our blockchain expertise.
Whatsapp/ Call : +91 8015204845
Email id: [email protected]
Skype : support_60864

About Us
Sellbitbuy is the Top-Notch Bitcoin & Cryptocurrency Exchange Development Company having 5+ years of industry experience. We provide business ready Bitcoin exchange clone scripts like localbitcoins, Remitano, Paxful and much more which enable you to create your own P2P Exchange Trading Website instantly.
Follow us on
Copyright © 2020 Sellbitbuy | All Rights Reserved.