DeFi Lending/Borrowing Platform Development Company - A Deep Dive To DeFi's Lending/borrowing Platform Development
DeFi Lending/Borrowing Platform Development Company
Decentralized finance shortly popularly known as DeFi is creating a loud buzz in the blockchain space by reshaping the entire finance systems by modern blockchain technology. Wide attention & popularity hit by DeFi in recent time makes an astonishing change in finance systems by operating it in the decentralized network. Now, let's explore one of the most talked concepts in DeFi so-called DeFi's lending & borrowing services.
Before, that we must have a quick recap of what actually DeFi is.
DeFi - Overview
DeFi, the decentralized finance upgrades day by day to offer better financial services for people across nations that's powered with the blockchain network. It functions, unlike traditional finance systems that operate with the central authority. Rather than, like old financial operating systems, DeFi operates its financial services to be carried out automatically with the execution of smart contracts. One of the key highlights in DeFi that I would like to mention is about the assets are entirely controlled & absolutely scalable by offering interoperability than beyond every decentralized network.
Why Everyone In Crypto Space is Taking about DeFi?
It's true the rising hipography of DeFi is tremendous in recent times as it's being the highly talked topic of the town as DeFi recreates the fintech industry. In DeFi the governments & companies are out as of DeFi is controlled on a network of nodes rather than the authorities. The conversion profit rate by DeFi platforms has absolutely turned entrepreneurs to build their own startups. As DeFi platforms need global currencies like Stablecoin "Dai", now the generation of the digital token is developed massively.
Now it's time to enter into the lending & borrowing services in DeFi as promised earlier.
What is DeFi Lending?
DeFi lending is nothing but does the same job as the traditional finance operators by offering loans to anyone but DeFi is different as loans are offered in conventional peers with any intermediaries involvement. It is absolutely healthy for anyone to avail for flash loans, instant borrowing of money on the blockchain network. Certainly in DeFi crypto loans are offered in a trustless manner enhancing the popularly of DeFi lending services in modern times.
There is much more to talk about its benefits, & they are.
Benefits of Building DeFi Lending/Borrowing Platform Over Traditional Finance Systems
Brings Real world finance assets into Blockchain
Blockchains are graded top in DeFi as this permissionless chain completely leverages the entire finance ecosystem by making it interoperable & easy to use.
Transparency
Transparency of funds is an underlying problem in finance, So DeFi uses Smart contracts that completely make the fund transfer transparent to the users, unlike the traditional finance industry. It makes the funds control clear to the user as it is stored safely in the blockchain.
Earn High-Interest Rate On Savings
The conversation of DeFi tokens as per people's need saves them from money loss as they can quickly transfer it when their tokens possess great demand. This in terms offers a stable return by making profits.
Borderless
The global finance functioning system with computer nodes does not have restrictions in terms of borders & operating time.
Cost-effective & time Saving
Considerable cost-effective & time saving decentralized finance platform setup is possible in 2020 than the operational cost of old finance systems.
How Decentralized Finance Lending/Borrowing Platform works?
We all know that the traditional finance systems operate by claiming a certain set of constraints in order to grant a loan to the user, but here in DeFi the flash loans are offered at a quicker rate in terms of providing transparency, security to anyone regardless of their financial status. It makes of people getting drawn to DeFi.
How it works?
The working principle of DeFi is somewhat similar as anyone can deposit & borrow money as happens normally. But the thing in DeFi is smart contracts decide the loan amount and it is fixed previously.
Self-execution of smart contracts prevents price fluctuations & could not be stopped from execution until two parties agree to a mutual agreement.
As blockchain is immutable by offering high transparency, the participant's assets are safe & could be tracked by them.
Smart contract's self-executing capability greatly minimizes the automation cost & much more.
Fiat loans & flash loans could be borrowed quickly from the lender's digital asset.
Interest rate is placed by the lender in the transaction to the borrower that's, of course, similar to normal finance systems as we knew.
Afterward, the loan amount is deposited to the borrower once ofter the transaction comes to an end.
Then EMI's are paid to terms of payback to the loan claimed previously.
Everything loan transactions in repaying are also done directly with intermediaries, thus eliminating the middleman's cost.
DeFi Lending/Borrowing Platforms In Market
Multiple DeFi platforms are existing in the market as far as now, now let us have a look at some of the DeFi's lending platforms.
Compound
The compound lending platform operates with the open-source decentralized protocol by providing high liquidity support to this platform from the compound's liquidity pool. Borrowers & lenders are highly benefited by earning interest from this compound DeFi's lending platform.
MakerDAO
Great place as MakerDAO provides Stablecoins tokens like DAI & MKR to the participants for quicker lending & borrowing services. This platform is said to be much unique & different from others as it allows only DAI token exchange.
Aave
The supply of the interest rate is taken into account as the rate of interest is calculated algorithmically. Some of the notable features in Aave to watch out for is Aave's flash loans & Aave Algorithm.
Dharma
A highly user-friendly Dharma lending platform enables beginners to participate in the DeFi lending services without much trouble. Even beginners & freshers of the platform can relish interest rates from stablecoins like DAI.
I hope the above piece of information will be useful to you, even you can start this type of popular DeFi lending platforms & launch it on blockchain space if you approach a world-class DeFi development company like SellBitBuy, We have more than 200+ team of professionals working to deliver a top-notch DeFi lending & borrowing platforms across global countries.
For developing outstanding DeFi platforms for lending, borrowing, protocols, wallets, token development & much more, you can connect with our experts. Watch out our exclusive DeFi services right below!
Start your own DeFi Lending/Borrowing platform with SellBitBuy
We are also happy to offer other DeFi development services other than lending & borrowing, & some of them are
Our DeFi Services
DeFi Development
DeFi Protocol Development like Uniswap
DeFi Yield Farming Development
DeFi Stacking Software Development
DeFi Token Development
DeFi Smart Contract Development
Instantly connect with our team & start your DeFi- based business!
Get Free consultation from our experts!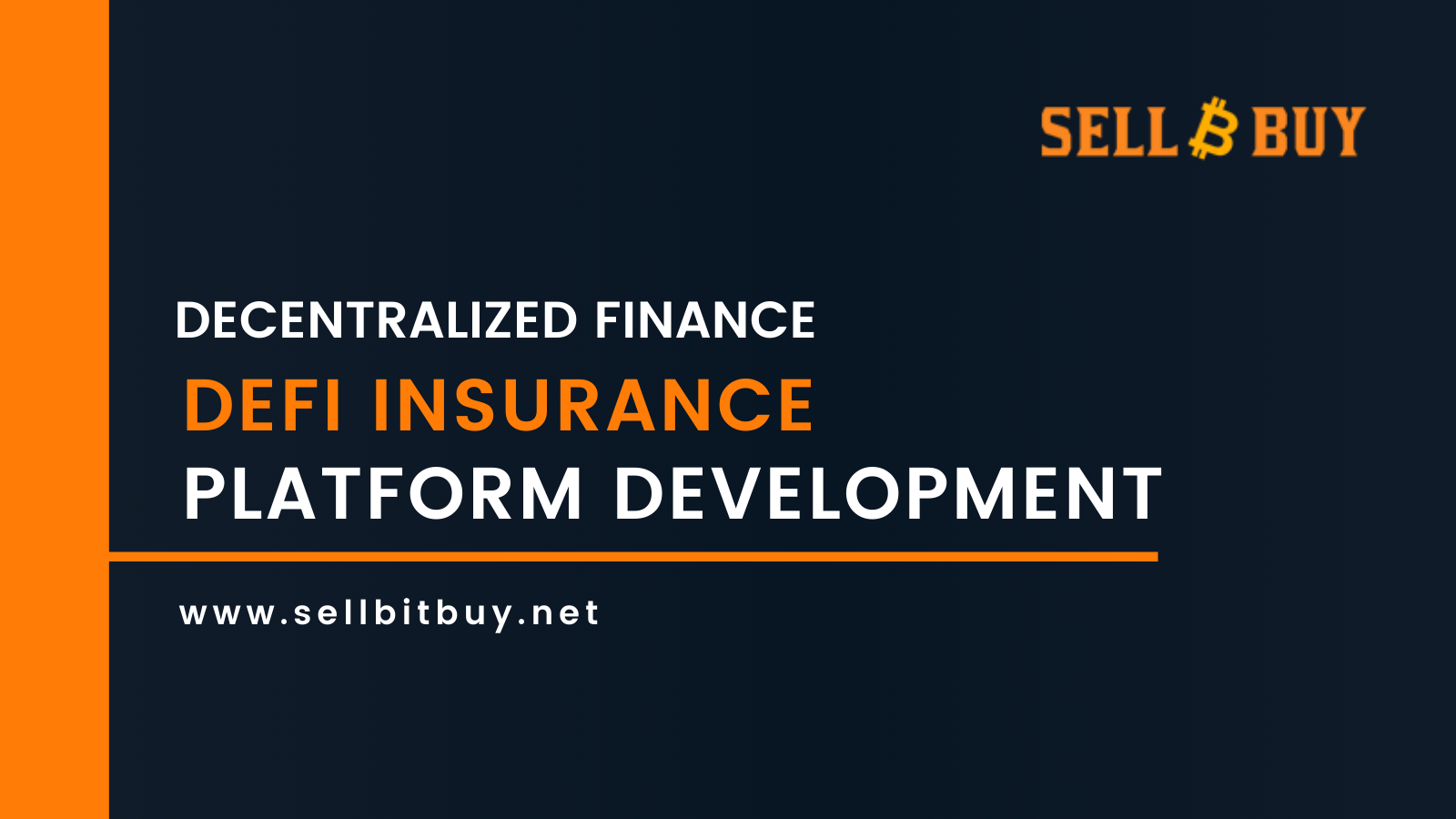 DeFi
DeFi Insurance, the newest & appealing concept in the defi space is one of the sectors that have massive potential and important role to play in the defi ecosystem. It acts as the safety net to the DeFi industry....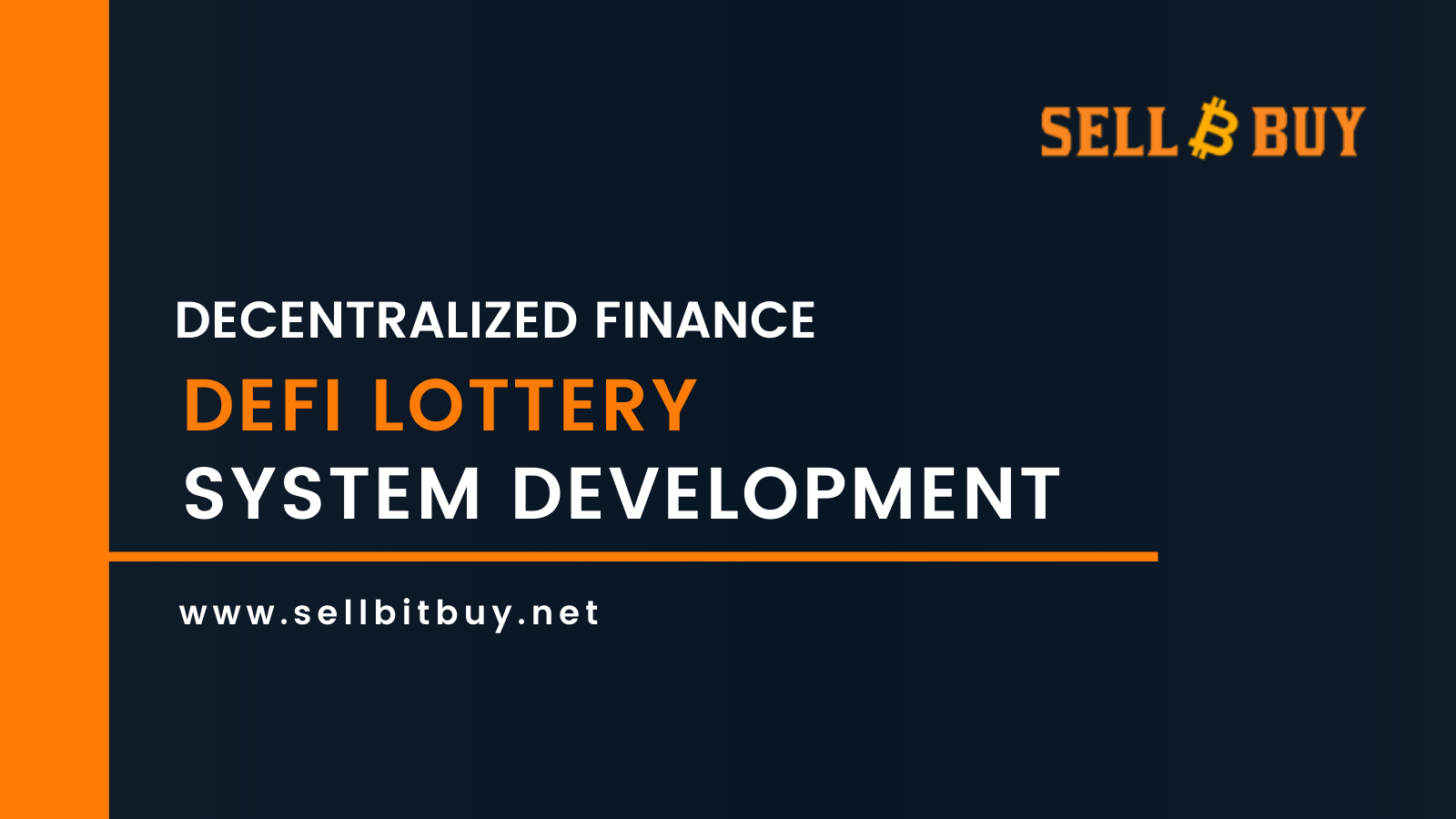 DeFi
DeFi lottery system provides no loss of lottery tickets by providing a good capital investment to the participants of the DeFi platforms. Render no-loss lottery tickets to the users with no pooled capital custodianship....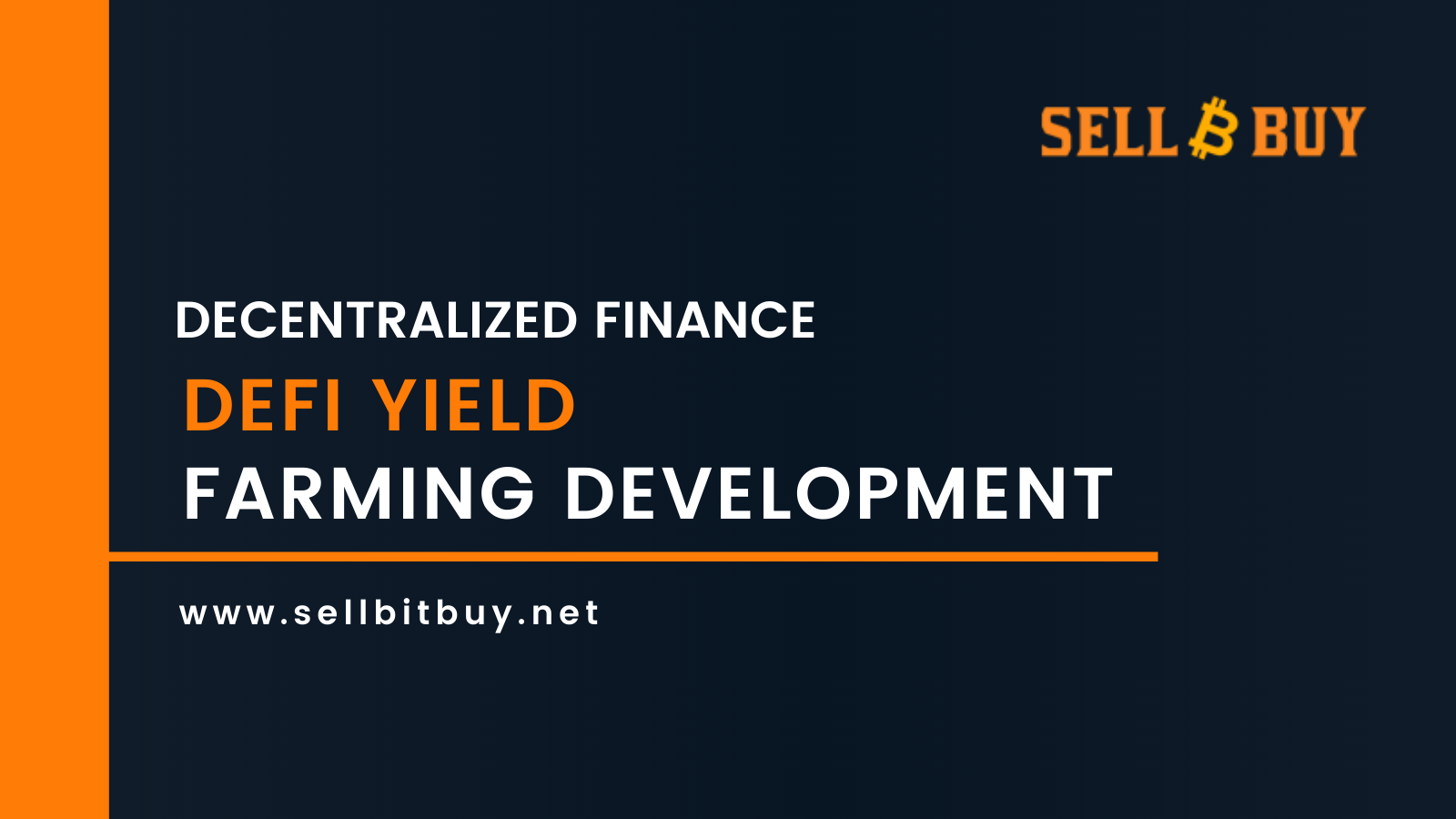 DeFi
DeFi's Yield Farming is a simple process of offering crypto tokens into the liquidity pools on a DeFi ecosystem. By doing so the investor gets a percentage of interest as a form of a reward....