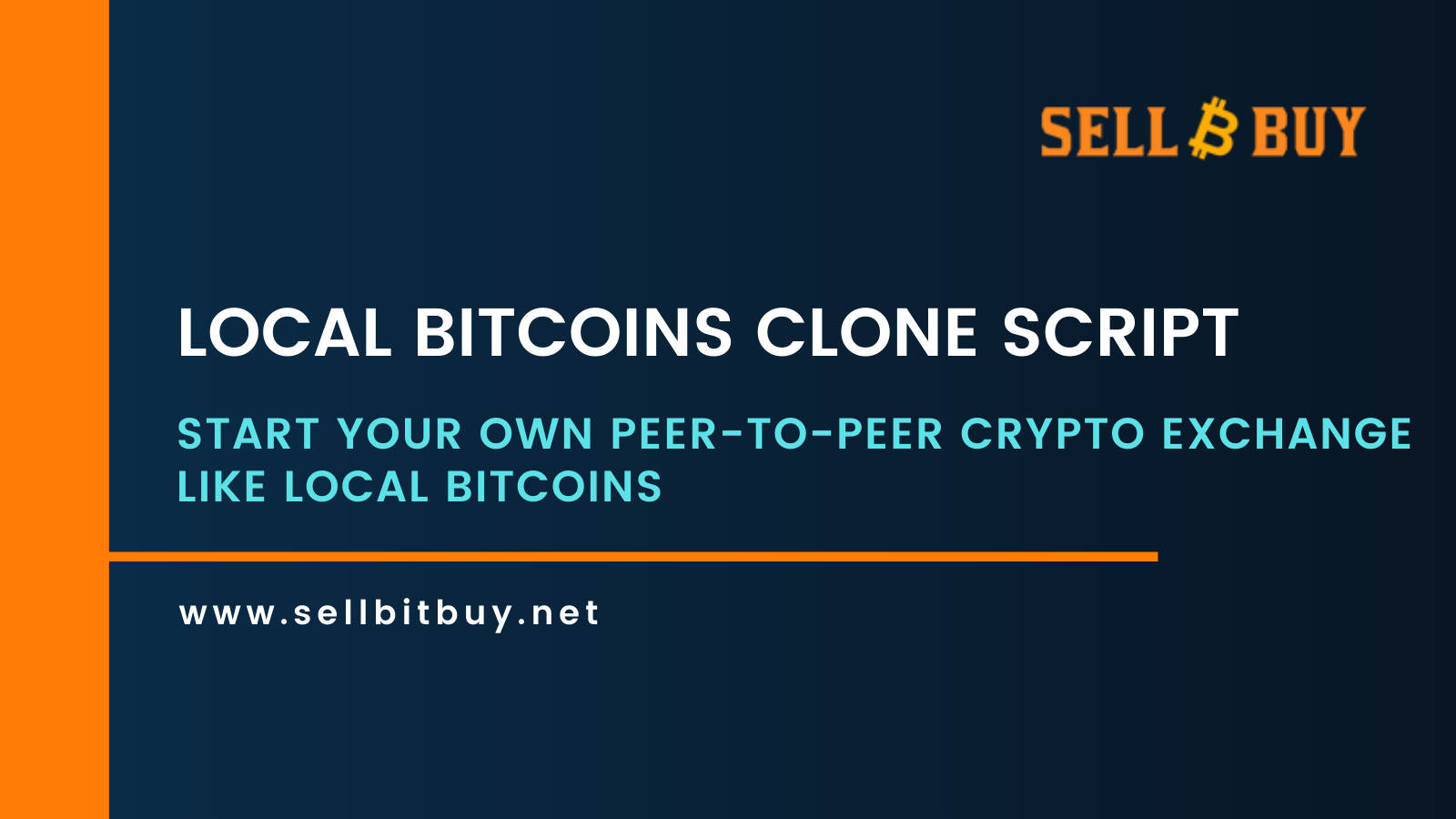 Localbitcoins Clone Script To Start A P2P Crypto Exchange Similar to LocalBitcoins
Local Bitcoins Clone Script is a cryptocurrency exchange script that is programmed in high-level programming languages like Java, PHP, Python to build a website similar to local bitcoins. Our script is developed in a way that makes your cryptocurrency exchange 10X faster.
Experts in our team provide 100% tested, verified, and debugged source code for you to start an exchange similar to local bitcoins. The features in our local bitcoins clone script uphold all the trading functionality to start an efficient P2P decentralized platform like local bitcoins.
Our Local Bitcoins clone script allows users to buy and sell cryptocurrency by allowing peer-to-peer transactions. Also, our team of developers provides a ready-to-deploy local bitcoins clone script that helps any business freaks to start a website similar to local bitcoins.
Features Of Our Local Bitcoins Clone Script
Quick Buy/Sell
Futures Trading
Wholesale Trade
Token Listing
Escrow Powered Trading
Affiliate Program
Cryptocurrency Staking
Bug Bounty Program
Security Features Of Our Local Bitcoins Clone Script
Escrow protection
Two-factor authentication
Dispute resolution
Email & SMS verification
Login guard system
Multi-signature wallet
Invulnerable platform
Local Bitcoins Clone Software
Local bitcoins clone software includes all the trading features like P2P trading, CEX, multilingual features, with the strong inbuilt trading features which drive 10X faster revenue. Premium features of our local bitcoins clone software are highly powered with advanced trading features, basic trading, external wallet supporting features, bug-free escrow system, and more.
Security Features Of Our Local Bitcoins Clone Software
Login guard system
Dispute resolution
Email & sms verification
Escrow protection
Two-factor authentication
Multi signature wallet
Invulnerable platform
White Label Local Bitcoins Clone Software
White-label Local bitcoin clone software allows customization with the features and functionalities which includes the current digital trends. Some of the features which include customization like logo, theme, name, and much more. If you have preferences in launching a crypto exchange like local bitcoins based on your requirements then claiming for a white-labeled local bitcoins clone software is the best choice.
Local Bitcoins Clone App Development
Local bitcoins clone app development is developed with the aim to improvise the trading experience which supports various operating devices like Android, iOS, and windows. Our developers develop a local bitcoins like exchange platform which offer a seamless peer-to-peer trading experience for multiple electronic gadgets.
Local Bitcoins Clone App Features
Margin Trading
Referral Options
Merchant Features
Trust Wallet integration
Meta Mask
Instant Buy/ Sell Features
Trade Chart
Why start a P2P cryptocurrency exchange platform like Local bitcoins?
Bill gates say the future of money is digital currency & also as per the evolution cryptocurrency has gained immense popularity among all people. Immense popularity among the individuals has created a large involvement of cryptocurrency platform users into the exchange. As more number of people and business gets involved comparatively than the other decentralized platforms anyone can start making a business out of it.
A certain number of business benefits are considered with the raising of new technologies in a crypto trading platform. Businesses today are becoming increasingly conscious about keeping up to date with new technologies – especially ones that can improve how their business operates while offering customers an even greater range of payment options.
Local Bitcoins like a crypto trading exchange platform allows the trading of new cryptocurrencies. People from any part of the world can start trading in cryptocurrency exchange. As local bitcoins is one of the faster crypto trading platforms where transactions of cryptocurrency are done at a faster rate. Local Bitcoins like a crypto trading platform allows new entrepreneurs to start a business based on it.
High-security features and other trading features are provided for the traders so that the exchange is developed in a way that is secure & convenient for the traders to make a trade. Millions of active users in the crypto exchange platform like Local Bitcoins make the traders happy & even it makes the traders perform 24/7 conventional trading facility.
Why Choose SellBitBuy For Local Bitcoins Clone Script?
Sellbitbuy - Leading Cryptocurrency Exchange Development Company, develop and delivers the 100% tested Localbitcoins Clone Script to launch a robust crypto exchange platform for a famous crypto exchange like Localbitcoins.
We are one of the popular Cryptocurrency exchange development company that helps you to launch a profitable cryptocurrency exchange website similar to local bitcoins. Our secured crypto trading platform offers advanced trading features that help to upgrade your Localbitcoins clone site to perform better.
Request for a live Quote & get started!
Connect with our team!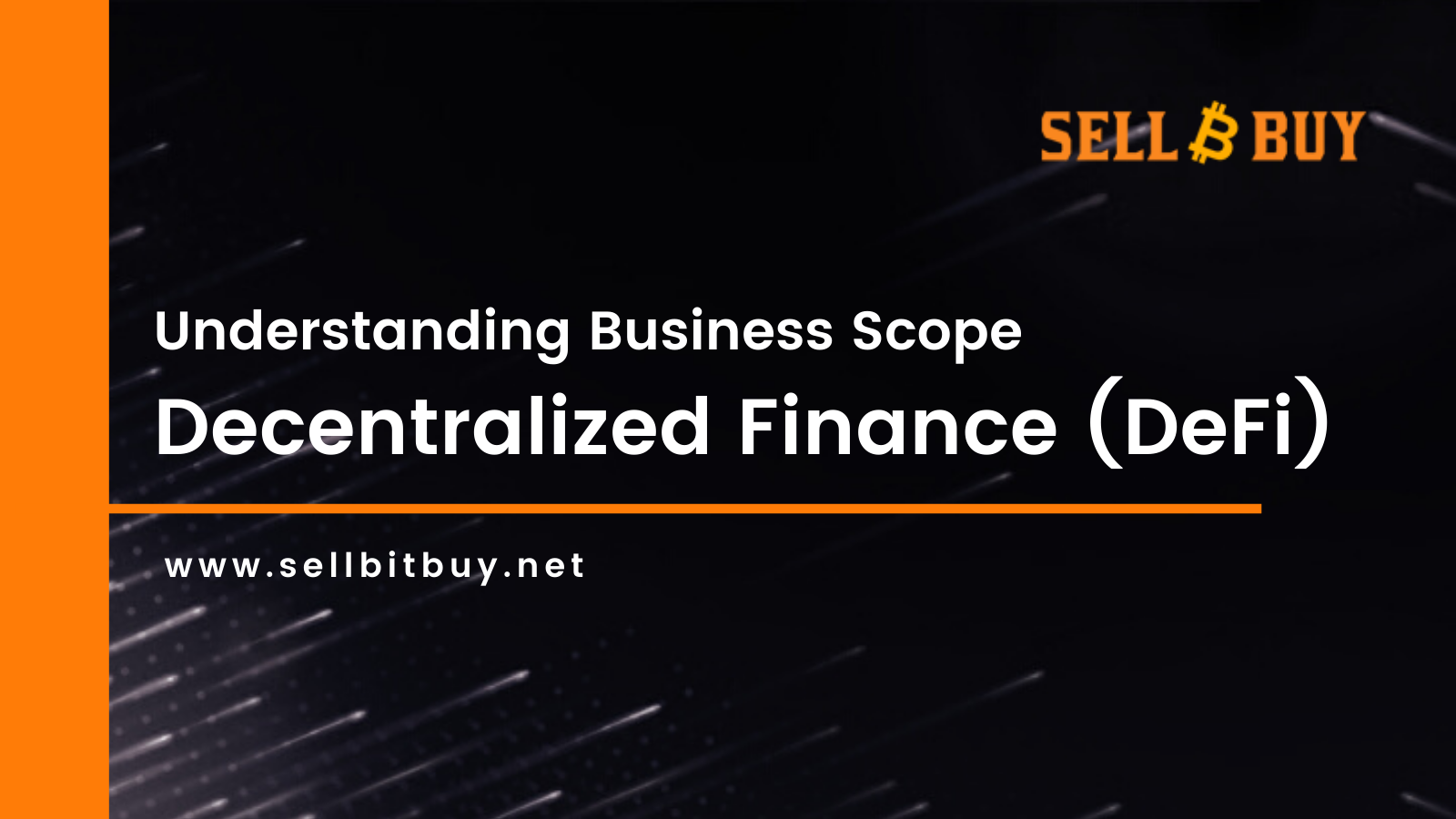 DeFi
DeFi is uplifting to the crucial nascent chic in Financial Sectors. Cryptocurrencies are attracting immense attention in DeFi as Decentralized Finance which refers to Finance Industry Services by using Smart Contract Auditing Services....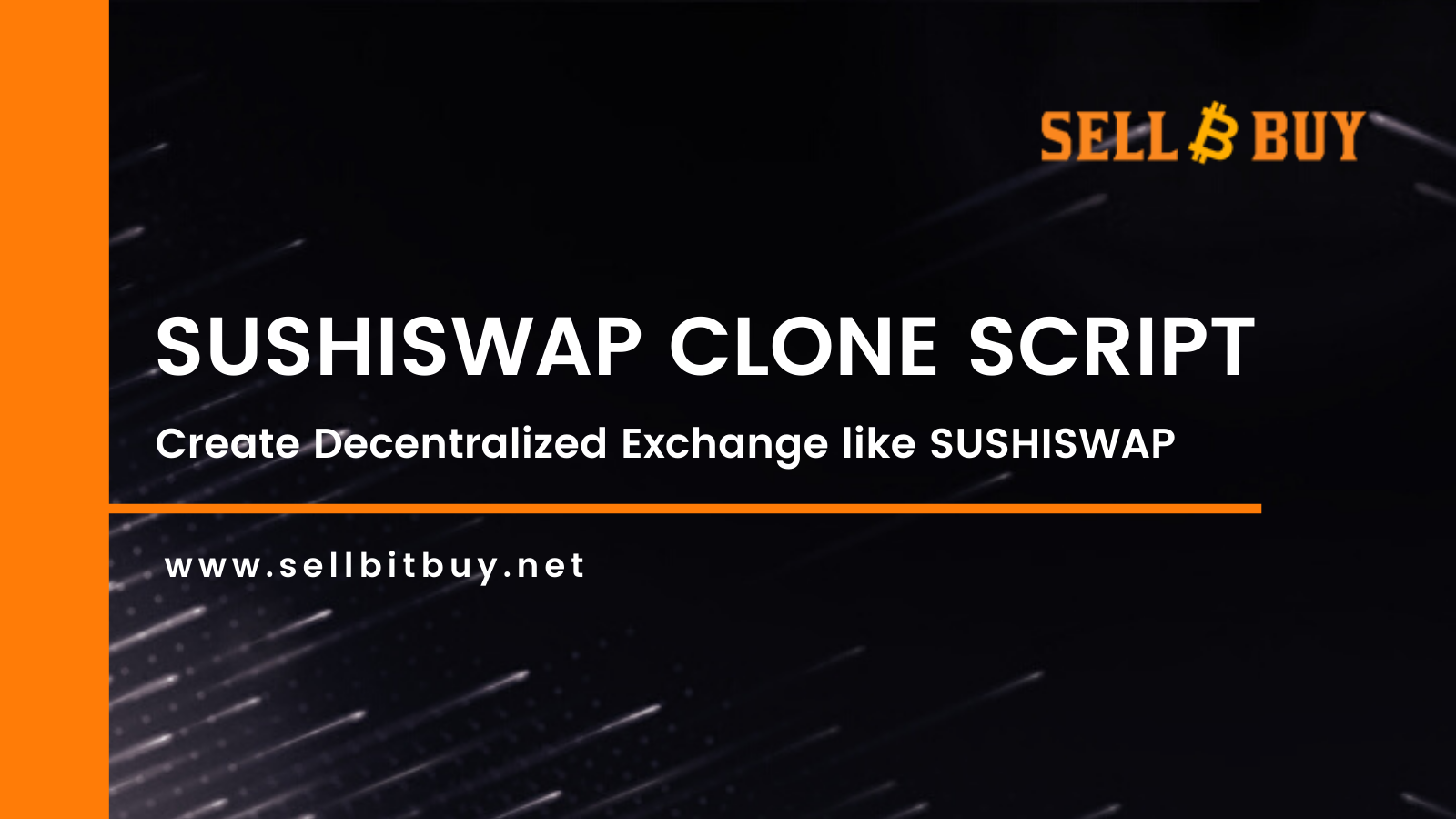 DeFi
Sushiswap Clone Script is an Ethereum based DEX platform built on top of the Ethereum blockchain. Our sushiswap clone script is 100% decentralized, tested, and ready to deploy with advanced robust features that offer a better solution for the ones who wish to start a Sushiswap like Decentralized Exchange platform instantly....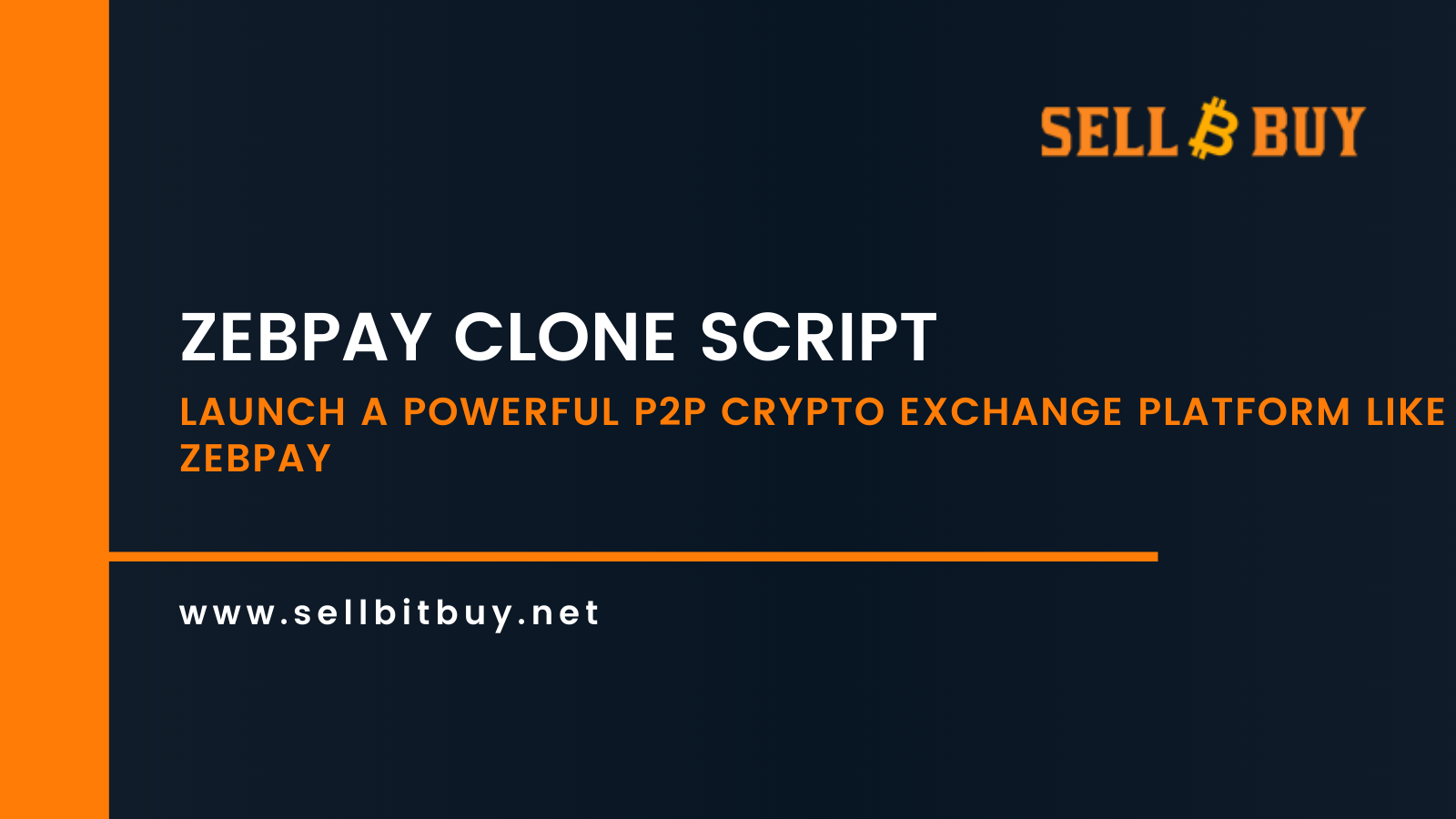 P2P Cryptocurrency Exchange Development
Zebpay Clone Script is a website clone script that contains all the functionalities & plugins to launch a zebpay like a crypto exchange. High customization features are available that allows customization as per business needs & requirements. As the latest design features & security features give an eye-catchy outcome in exchange the business freaks can make use of the readymade zebpay clone script to start their own exchange....