What Is PancakeSwap Clone Script?
PancakeSwap Clone Script is a launch ready DeFi Dex source code that helps you to launch your DeFi exchange like PancakeSwap. It is built on top of the Binance Smart Chain(BSC). The platform launched using our PancakeSwap Clone Script enables users to trade BEp-20 tokens and Binance coin. Using smart contracts all the trades are executed automatically. Our pancakeSwap clone script at Sellbitbuy is completely tested, error-free and can be instantly deployed which eliminates the need to develop a DEX platform from scratch. If you wish to start a DEX platform on top of the Binance Smart Chain, then the right solution is to go for our PancakeSwap Clone Script which includes BEP-20 token swapping, liquidity pools, and much more functionalities available for the business freaks who wishes to start DeFi based DEX exchange platform.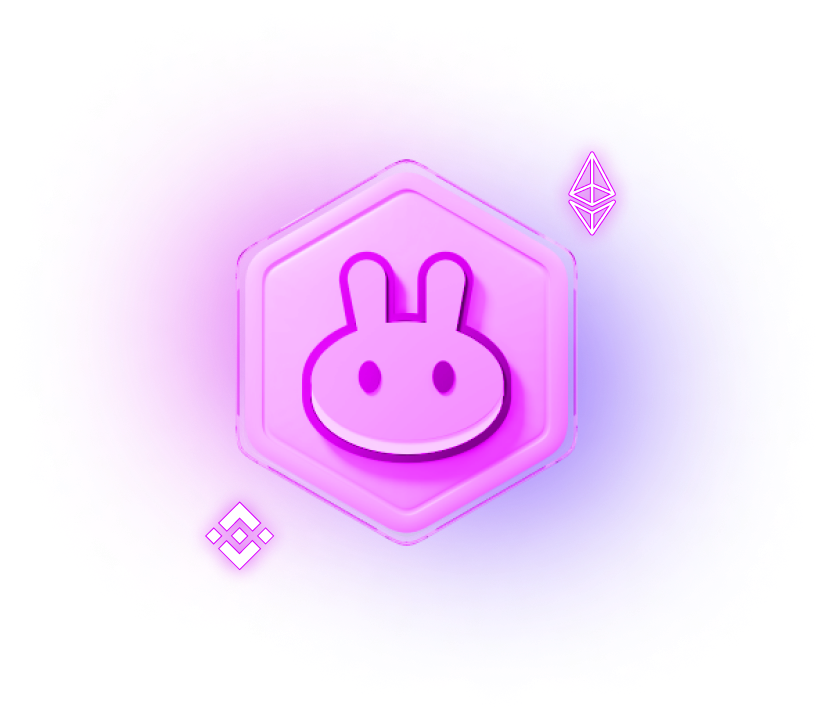 Pancakeswap clone script services
PancakeSwap clone script is an off-chain DEX based on the Binance ERC20 token and BEP-20. The smart contract developed by us allows users to swap their tokens easily and quickly while providing liquidity pools where they can earn their rewards from lending, staking, or yield farming. Following are our bestowed Pancakeswap Clone Script services.
Stalking & Farming
Staking & Farming provides users with the simplest way to earn CAKE tokens, enabling the provision for yield farming.
Lottery
Lottery events enable users to win huge CAKE prizes to increase their earnings.
Exemption for trading NFT
Pancakeswap Clone enables exchange that offers a secure and transparent trading platform for buying and selling NFTs.
Initial Farm Offerings (IFOs)
In our white-label DEX exchange, promoting Initial Farm Offerings(IFOs) offers additional tokens that users can stake to obtain rewards.
Voting
In a decentralized exchange, token owners can vote for essential modifications that improve trade in pancakeswap clone's governance framework.
Unique Features Of PancakeSwap Clone Script
PancakeSwap Clone is a Binance Smart Chain based DeFi Exchange Script that works exactly similar to the pancakeswap platform. Our team of developers at Sellbitbuy keenly focused to develop 100% smart contract audited and highly customized PancakeSwap clone script which concerns user requirements as a top priority and works full-fledgedly to launch an exchange similar to PancakeSwap on the top of Binance Smart Chain network.
Automated Market Making
AMM allows digital assets to be traded without permission by employing liquidity pools. This can increase platform efficiency.
Integrated Security Protocol
This Integrated Security Protocol feature boosts platform security. It maintains, protects management businesses & provides high security.
TradingAnalytics
This allows you to review daily performance, updated statistics on crypto-volume, liquidity, availability, & current market price.
SwiftyAudits
It increases the rate of audit processing and the number of audits per second, ensuring the platform's best order completion.
TransactionTracking
You can keep track of and monitor the history of transactions done at any time with the help of this feature.
WalletConnectivity
Wallet connectivity is made simple with our PancakeSwap clone script, which includes a simple set up of a wallet that supports the BSC.
Yield Farming
It allows users to earn crypto tokens by farming and staking liquidity provider tokens. It simplifies the process of pooling the tokens.
Staking
Staking is the same as yield farming to earn additional tokens as rewards. It is the process of holding native tokens.
Swapping
The process of exchanging one value for another is known as swapping. Users can exchange BEP-20 for native Cake tokens.
Lottery
Users can purchase a lottery in order to win rewards, but only if the quantity of tickets purchased equals the winning lottery.
Bridging
With this feature, you can transfer any type of decentralized digital asset, such as tokens, from one blockchain to another.
Rewards
The feature provides users with exciting rewards. You may provide users with astonishing 2x to 20x BNB coin rewards.
Benefits Of PancakeSwap Clone Script
02
Lock Stake and Earn crypto token
03
Low Fees and Fast Transactions
04
Connect with all types of BSC wallets
07
Fast Audit and highly Secured
09
Trade & Swap BEP20 Tokens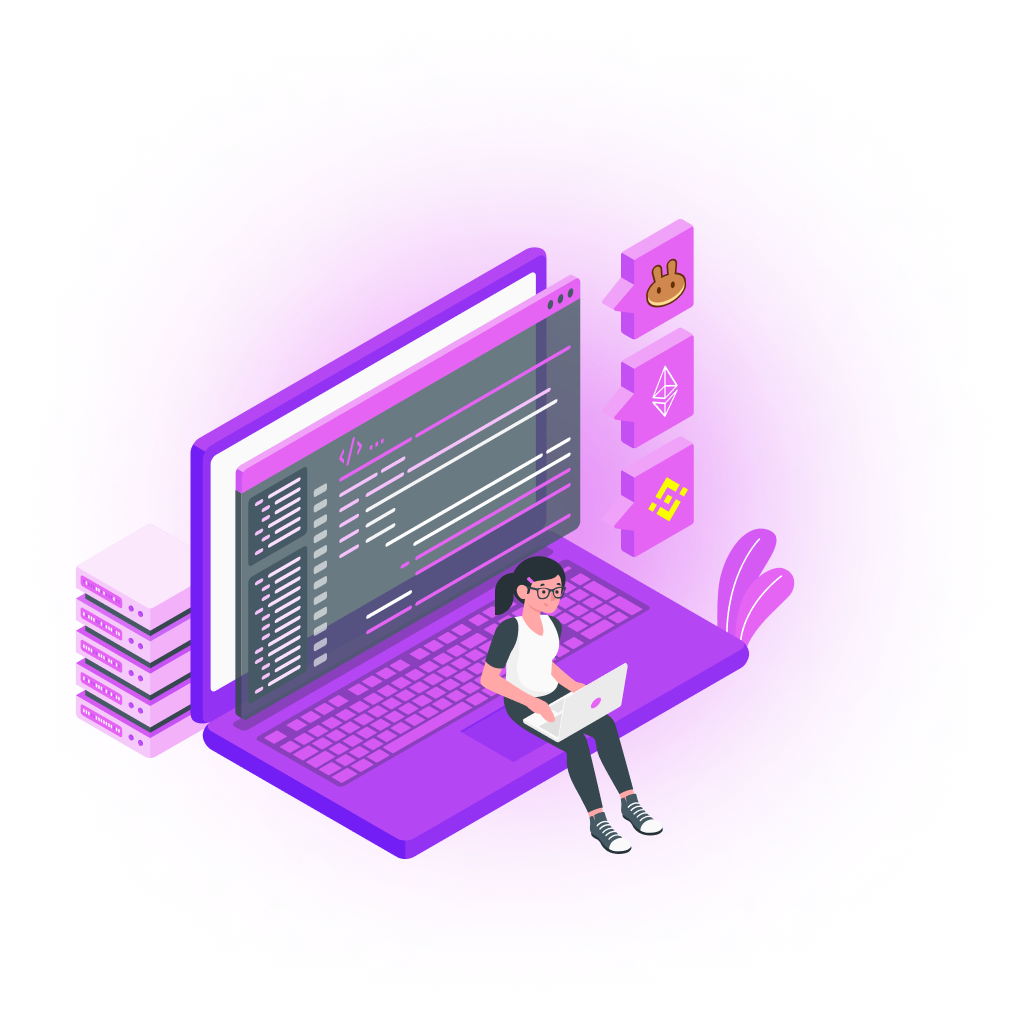 White Label PancakeSwap Clone Software Solutions
Sellbitbuy offers a white-label PancakeSwap Clone Script that allows extreme customization with a 100% smart contract audited system which functions based on the customer requirements and executes the platform similar to PancakeSwap which runs on top of the Binance Smart Chain(BSC).Using our white-label PancakeSwap Clone Software one can launch their very own decentralized exchange platform maintained on Binance smart chain network based on your requirements.
How does the Pancakeswap Clone work?
Pancakeswap employs an Automated Market Maker (AMM) model, in which you trade against a liquidity pool. The deposited funds in the pool are exchanged for liquidity provider tokens. The Pancakeswap script workflow includes,

Users need to sign in to one of the wallets from the meta mask wallet, trust wallet, or Binance chain wallet.

After linking the wallet, Users should open the wallet to deposit their cryptocurrency for swapping and paying fees on the platform.

With the Automated Market Maker (AMM) users can pay or sell orders in liquidity pools.

Users can acquire LP tokens after adding liquidity same as PancakeSwap.

Now, the Pancakeswap clone CAKE token can be staked to receive additional rewards.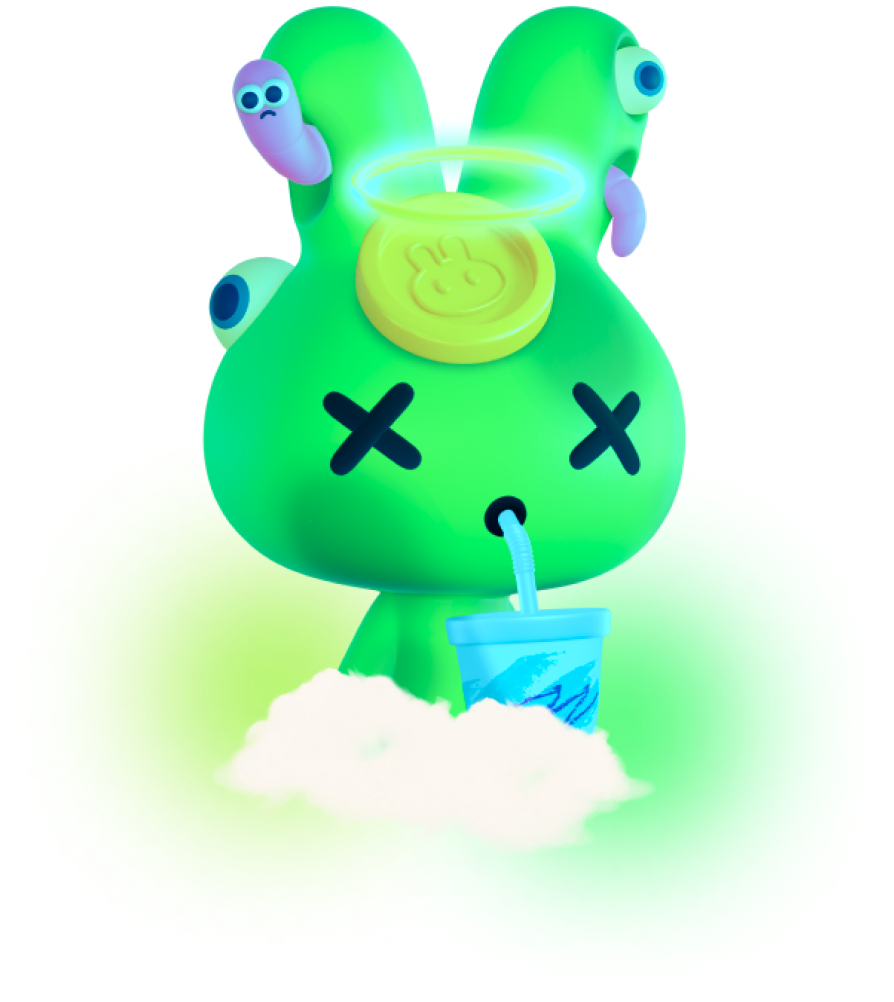 The development process of our Pancakeswap Clone Software

Analyzing the Business Needs

LP (Liquidity Pool) Development

Staking & Yield Farming Platforms Creation

Swapping Platform Creation

Lottery Scheme Provision

Fungible & Non-fungible Tokens Integration

Smart Contract Auditing with Test Case

Security Protocol Realization & Deployment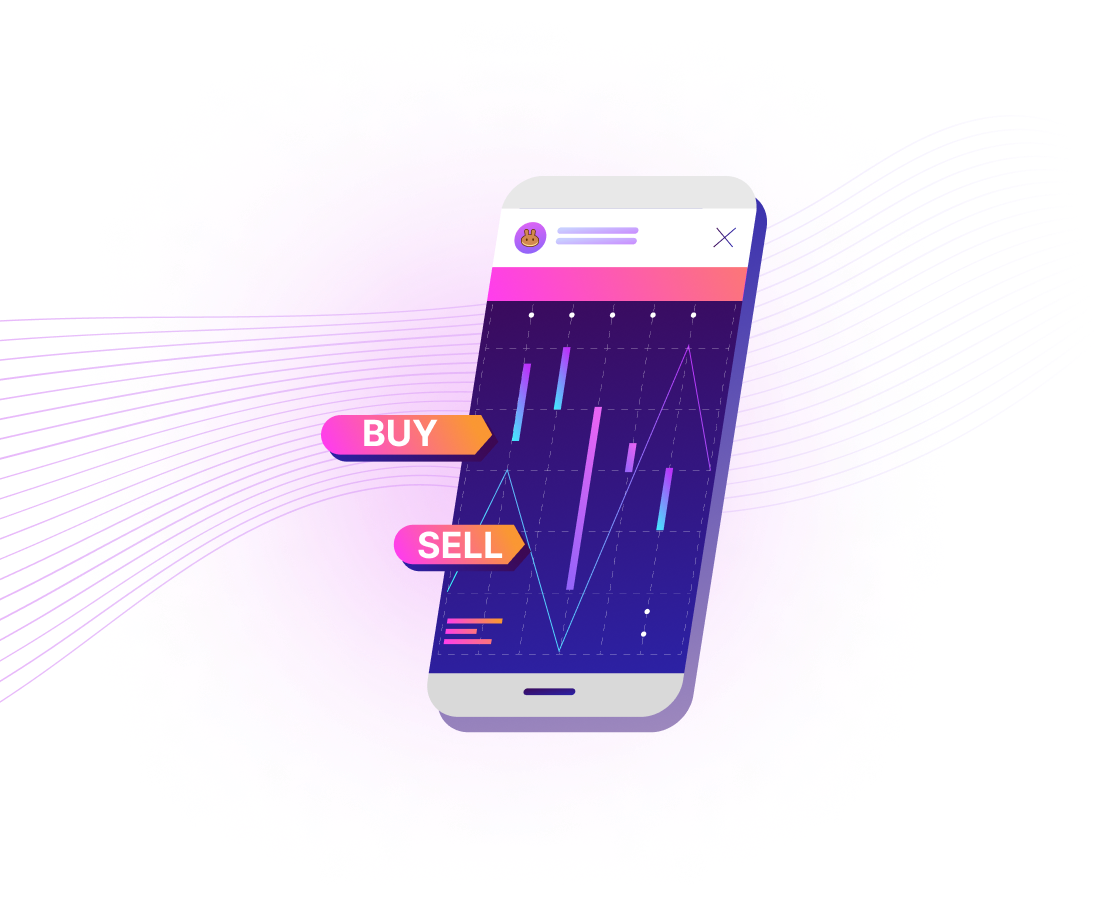 PancakeSwap Clone - To Create DEX Exchange like PancakeSwap
Pancakeswap Clone Script is to create a decentralized exchange using Ethereum smart contracts. Sellbitbuy provides the first-grade DEX Exchange like Pancakeswap. This is a great way to trade cryptocurrencies without having to worry about your coins being stolen or lost forever. It also means that you don't need any third-party wallets or exchanges to keep track of your coins. You can simply store them in the smart contract on the blockchain and then exchange them whenever it is necessary.
PancakeSwap Clone Script supported wallets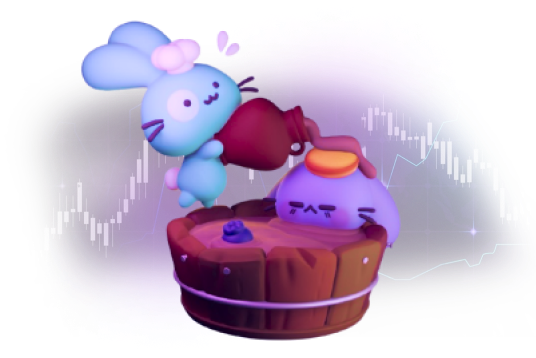 MetaMask

MathWallet

Trust Wallet

Token Pocket

SafePal
Start
A

DeFi DEX
Platform Like PancakeSwap
PancakeSwap like DeFi Dex platform development services offers a high-end defi based smart contract audited services that efficiently processes automatic swapping of the BEP-20 tokens. Here a native token is used and it is termed as a "cake" token. Here the token is developed which automatically boosts the liquidity provision of the pancakeswap platform.
During the time of the development process, the developers of the smart contract keenly focus on eradicating smart contract vulnerabilities which offers smooth functionalities of the DeFi exchange for a longer period of time.
If you have a plan of launching a decentralized exchange platform then simply go for our pancakeswap clone software which could be an ideal solution for your problem.
What's Exclusive In Our PancakeSwap Clone Script?
Utilize our newly updated features like IFO, ILO, NFT marketplace, and security features in our PancakeSwap Clone Script. These exclusive features will help you in launching an extraordinary DeFi AMM platform like PancakeSwap.
Why launch a Defi exchange like Pancakeswap?
Defi is a decentralized exchange (DEX) built over the Ethereum blockchain. The exchange provides a decentralized platform for trading digital assets, that runs on the ERC20 token standard and utilizes smart contracts to automate trades and prevent fraud. Defi was created by a crew of our efficient developers with extensive experience in the industry. The team has strong connections to exchanges all over the world, which makes them uniquely qualified to build a DEX that is easy for users to use. We build your Pancakeswap clone by meeting all your specifications to make your Pancakeswap Clone Script stand unique from others.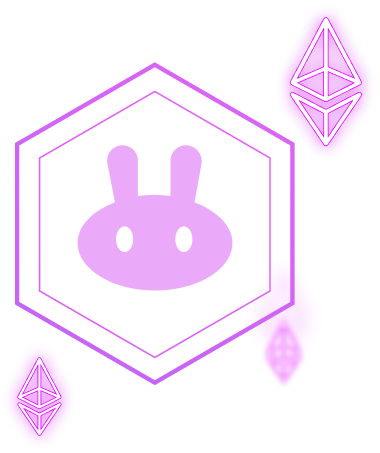 Our popular DeFi Exchange Clone Scripts

Uniswap clone script

Safemoon Clone Script

SushiSwap Clone Script

BakerySwap Clone Script

1inch Exchange Clone Script

Yearn.Finance Clone Script

JustSwap Clone Script

MooniSwap Clone Script

Julswap Clone Script

Linkswap Clone Script
Why Choose Sellbitbuy for DEFI DEX Exchange Development ?

Dedicated Development Team

Expertise In Blockchain Protocols

Agile Development Process

High Quality

Excellent 24/7 customer support

On-time DeFi project delivery