How to customize the bitcoin exchange clone scripts?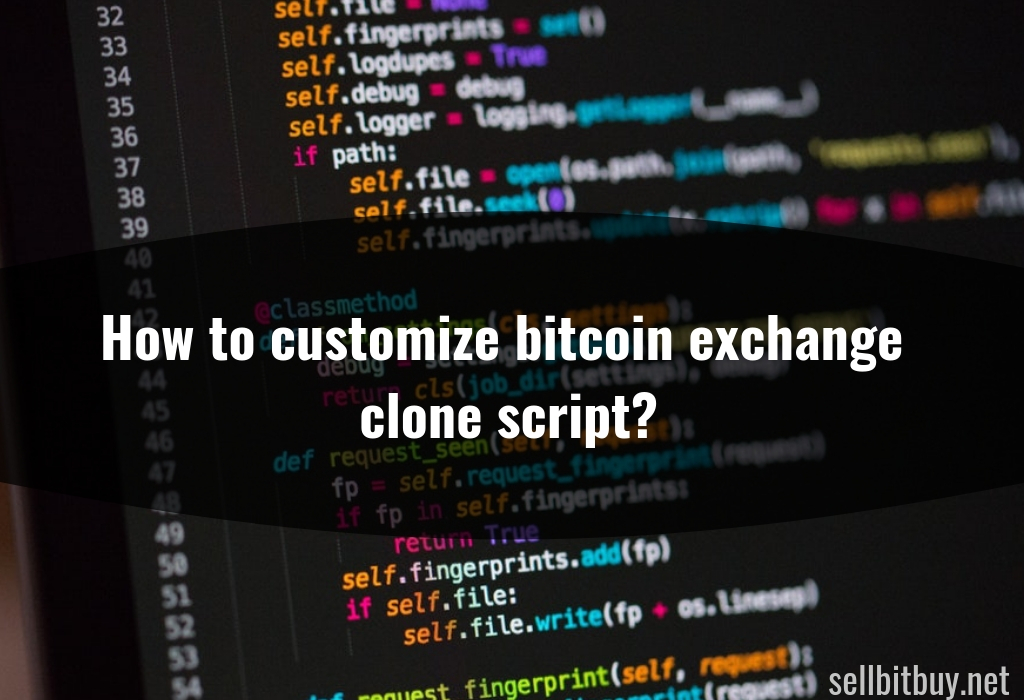 Starting a business is not easy a task. But, when it comes to the exchange website its take period of time to develop the website. Clone scripts are basically prebuilt/ ready-made software used to structure your product. You can easily customize your product without any technical support.
Benefits of bitcoin exchange clone script
1. Time efficiency:
If you want to develop software its take long time but, in clone script, it is faster to launch applications.
2. Cost-effective:
You don't need a developer to build the website. Simple, you can customize a website like your wish.
Types of Bitcoin Exchange Script
1.Open Source bitcoin exchange script
The exchange software has a source code that anyone can easily launch the exchange business
2.Custom-made Cryptocurrency Exchange script
The exchange software has been built by the developer especially, It based on the exchange business according to the client's requirement, and the functionalities can be added in the project in order to business demands.
3.Readymade Cryptocurrency Exchange Script
The exchange software you can simply buy, install and begin to use immediately.
Crypto Marketplace:
In crypto industries there are foremost cryptocurrency exchange websites like localbitcoins,remitano,paxful,bitsquare are providing a strong base across its users. You are the next entrepreneurs and can easily begin website like these with the help of readymade website clone script from various web development companies. There are many software companies which offer readymade website clone script of popular websites with a customized option.
Sellbitbuy provides the best and innovative software solutions to every business niche. We are providing localbitcoins clone script,paxful clone script,remitano clone script.
The list of features is provided in the clone script
We are providing best trade platform free from system crashes, server issues.
You can customize your own site with our technical team support using a white label solution.
Our special is a one-page exchange development method with full speed and high security.
We give multi-Language support system to support the user trade.
Connect with us for customizing any type bitcoin exchange clone script
Mobile:+918015204845
Skype : support_60864
About Us
Sellbitbuy is the Top-Notch Bitcoin & Cryptocurrency Exchange Development Company having 5+ years of industry experience. We provide business ready Bitcoin exchange clone scripts like localbitcoins, Remitano, Paxful and much more which enable you to create your own P2P Exchange Trading Website instantly.
Follow us on
Copyright © 2020 Sellbitbuy | All Rights Reserved.