Game


Development Company

Step into the future of gaming with BlockchainAppsDeveloper, a leading Game Development Company. Explore boundless worlds, conquer epic quests, and shape immersive experiences with our visionary game development mastery. Our team of passionate creators blends cutting-edge technology with artistic brilliance to devise games that resonate with traditional games. From captivating narratives to awe-inspiring visuals, we redefine interactive entertainment.

Talk To Our Experts
Best Gaming
Development Company
BlockchainAppsDeveloper stands out as your ultimate destination for Game Development Services, led by a team of top-tier game developers. Our expertise spans various game engines and development platforms, resulting in cutting-edge, cross-compatible games that are poised to define the future of gaming. Our portfolio encompasses an array of captivating desktop and mobile games across genres such as adventure, action, simulation, racing, RPG, P2E, and M2E. Our expertise extends to various realms including Blockchain, 2D, 3D, AR, VR, and AI-integrated gaming experiences.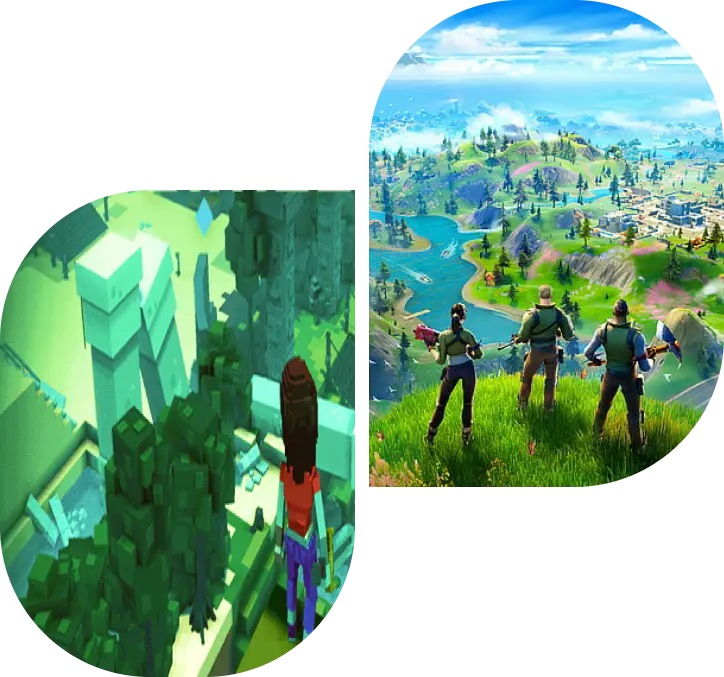 Premier Game Development Company in the US
Discover the epitome of gaming excellence with our US-based game development company. We deliver tailored solutions for mobile, console, or PC game development. Our portfolio showcases a diverse range of successful projects, highlighting our commitment to excellence and unmatched proficiency. Leveraging cutting-edge technologies, including the Unity 3D engine, AR/VR integration, and AI-driven mechanics, we ensure that each game we produce exceeds industry standards. From concept to execution, our approach guarantees compelling narratives, stunning visuals, and seamless gameplay.
Whether you're a startup aiming to make your mark or an established entity seeking to expand your gaming portfolio, our company is your ultimate partner. Shaping the future of gaming through creativity, and technical expertise with our assistance.
Game Development
Services

Unity Game Development
Our expertise lies in crafting and launching captivating 2D, 3D, and AR/VR games. We develop and deploy captivating games in genres such as action, strategy, open-world, etc. Leveraging the Unity 3D engine, we bring to life visually impressive and engaging environments that transcend dimensions.

Unreal Game Development Services
BlockchainAppsDeveloper stands out as a leading company in the realm of unreal engine game development, delivering next-gen game solutions crafted utilizing cutting-edge frameworks such as the C++ and unreal engine.

Web3 Game Development
Our cutting-edge Web3 games stand as a testament to the future of the gaming landscape, empowering players to possess truly and exchange in-game assets. Our dynamic shift opens up a multitude of avenues for generating revenue, catering to gamers , investors & community.

Metaverse Game Development
We craft immensely scalable metaverse games that establish immersive settings, allowing players to engage with 3D virtual realms seamlessly. We excel in facilitating the tokenization and exchange of in-game assets within the gaming metaverse while empowering gamers to capitalize on their skills and earnings.

Blockchain Game Development
Our team of skilled developers specializes in crafting decentralized and interoperable games on different blockchain networks. We design blockchain-based games customized to the requirements of specific clients.

NFT Game Development Services
Leverage our proficiency in the creation of NFT games to explore new avenues of revenue generation and to broaden your audience reach. The platform can offer seamless opportunities for users to monetize their in-game achievements and rewards.
Benefits of Game Development
Agile techniques

Our development methodology follows an Agile framework, where we divide the entire process into multiple compact phases. Each phase receives our undivided attention, ensuring the attainment of a superior final product.

Diverse Portfolios

We offer a unique collection of games spanning various genres, including arcade, casual, sports, hyper-casual, sports, and action. Our diverse selection of games is available for play on iOS, Android, and Windows devices.

Diverse Approach

Select the engagement scheme that aptly fits your gaming platform. We provide a range of game development approaches tailored to the project's demands and scope.
Adaptable Communication

Feel free to reach out to us through various channels such as phone, email, or messaging, all based on your schedule and preferences. Moreover, you have the flexibility to customize the communication approach to match your specific requirements.

Rapid and Efficient

Utilizing well-established development tactics and the latest frameworks, we devise and deploy next-generation games on a variety of platforms within a short timeline.

Enhanced Productivity

The automation of specific tasks can lead to a substantial decrease in the workload for development teams, thereby releasing valuable resources that can be directed toward other dimensions of the project. This consequently leads to heightened productivity and improved accessibility.
Technology Stacks Leveraged For
Game Development

UNITY

UNREAL

PLAYCANVAS

COCOS20-X

PHASER

COCOS2D-JS

PIXIJS

THREE JS

PHOTON

CONSTRUCT
Hire

Development Company

Hire game developers from BlockchainAppsDeveloper and discover the future of gaming. Our expert team of skilled developers specializes in creating cutting-edge games using blockchain and AI technology, ensuring unparalleled security, transparency, and player engagement. With a deep understanding of smart contracts, non-fungible tokens (NFTs), and decentralized gaming ecosystems, we bring a new dimension to your gaming experience.

Harnessing the power of blockchain, we craft games with true ownership of in-game assets through NFT integration and seamless peer-to-peer interactions. Our proficiency in blockchain protocols like Ethereum, Binance Smart Chain, and Polygon empowers us to build games with efficient transaction processing and minimal gas fees. Elevate your gaming project with our proficiency in Unity, Unreal Engine, and blockchain frameworks, providing players with next-level experiences. Revolutionize the gaming industry - hire BlockchainAppsDeveloper for game development that's secure, immersive, and technologically groundbreaking.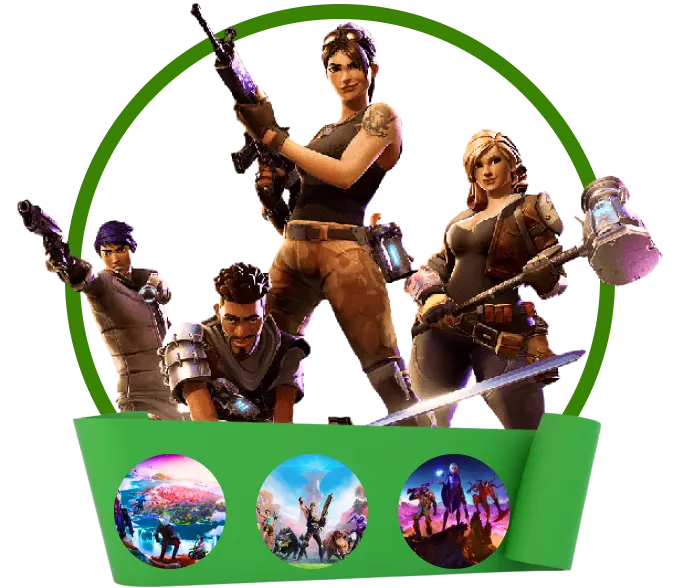 Why Choose BlockchainAppsDeveloper For Game Development ?
BlockchainAppsDeveloper is a leading India-based Game Development Company that crafts end-to-end game development services irrespective of the genre and gaming consoles to clients globally without compromising the quality. With an ardent team of game developers, we provide a next-gen gaming platform implementing the latest technology stacks. We have deployed unique and immersive games across a diverse array of platforms and gaming styles. Our team is dedicated to crafting captivating user interfaces, impressive 3D assets, and immersive lifelike encounters for players. Our gaming development unit collaborates seamlessly to not only create engaging experiences but also to attract gamers to your gaming ecosystem. Perks you recieve on hiring us.
24/7 Techstack
Certified Game Developers
100% Customization
Multiplayer real-time game server setup
2D & 3D Game Art & Designing
Customer-Centric Approach
Post-launch Support And Maintenance.