Binance DEX Clone Development Company
Binance DEX Clone Development
SellBitBuy - Offers a quality Binance DEX Clone Script for the clients across the globe. We develop and deploy the best Binance DEX Clone Script who are looking to start a crypto exchange like Binance DEX. Since this exchange operates on the decentralized fashion there is no involvement of the middleman to carry out the trade. We are extremely to offer by upgrading ourselves to deliver an updated version for the crypto trading clone script. This Binance DEX Clone script is powered packed with Blockchain which means additional security is offered and execution is much faster to carry out faster trading. You can get an advanced Binance DEX Clone Script from SellBitBuy to start a fully decentralized cryptocurrency exchange like Binance DEX.
Sellbitbuy - The Leading Cryptocurrency Exchange Development Company, offers the best cryptocurrency exchange development services and Branded exchange clone script across the globe.
We develop and deploy the best Binance DEX Clone Script who are looking to start a crypto exchange like binance dex.
In this article, we are looking at the concept of Binance DEX
Overview of Binance
Binance is popular crypto to crypto exchange websites such as Bitcoin, altcoins or ICO tokens, etc in 2017. They introduced their own Binance Coin (BNB), and token built on their Ethereum blockchain.
Binance provides basic and advanced trading for simple and professional traders
What is Binance DEX?'
Binance DEX is a decentralized exchange (DEX) running on Binance Chain that allows users to exchange cryptocurrency directly without the involvement of the third party.
Features In Binance DEX
The platform allows users to create their own wallets and hold their own private keys, and the DEX also supports alternative software and hardware wallets and integrates with the Trust Wallet and the Ledger Nano S.
They used a different matching engine for all orders it done away with the concept of Makers and Takers' results.
In the Binance DEX, they used the Byzantine Fault Tolerance (BFT) and Proof of Stake (PoS) based consensus mechanism that involves a series of qualified traders.
The binance dex platform used to freeze the tokens and unfreeze immediateness.
How Binance DEX Exchange Works?
The Binance Dex exchange platforms the user can create the wallet.

If someone has the wallet in the binance exchange you can connect the wallet through mobile wallet, ledger device, etc.

Once you created wallet safe the cryptocurrency you can start the trade.

Once the taker and maker orders match the trade will be executed.

And the bitcoin will send to the buyer wallet the whole process will be secure through the binance blockchain technology.
Source: blockonomi
Did you also want to build a peer to peer exchange platform like binance dex?
This is the right time to meet our technical team to discuss the project.
You can buy our binance dex clone script at an affordable price.
We Sellbitbuy help you in developing your own DEX website like Binance DEX on a blockchain network. If you need to set up a whole service of binance we can also help you through binance clone script.
We also provide some pre-built integration of DEX features like
White-labeled Crypto Trading Solution
Initial Exchange Offerings ( IEO )
Two-factor authentication
Crypto wallet support
Instant Buying & selling options
Integrated Margin Crypto Trading API
Crypto trading bot
Liquidity API
Factor Authentication
MultiSig Wallet Integration
100+ cryptocurrencies support
Google Authentication
SMS authentication settings
Market Making
Admin panel
Atomic Swaps
Withdrawal address management
Android, IOS and Windows app
Email Verifications
And many more features are available according to the price chart of Binance dex clone software.
Why Start An Exchange Like Binance?
Certain thought of why to start an exchange like Binance may be on your mind. Let me tell you about the popular exchange platform like Binance. Binance has over 13.5 million monthly active users & it is considered as one of the largest cryptocurrency exchanges based on recent reports on trading volume & users. As there are more traders trading cryptocurrencies on a large scale people are shifting towards building their own exchange platform like Binance. Popular cryptocurrency markets like Binance have margin trading, market order, cryptocurrency loan, lending, future trading & likewise you can get a Cryptocurrency exchange platform like Binance from us.
Multiple benefits are listed for running a crypto exchange website
24/7 platform
High-grade security in a P2P network
Offer referral program
Transaction fees
Individual ownership
Asset transfers
International trading
Adaptability
Our Blockchain experts are experienced and they can deploy any blockchain network to make your own DEX platform like Binance DEX.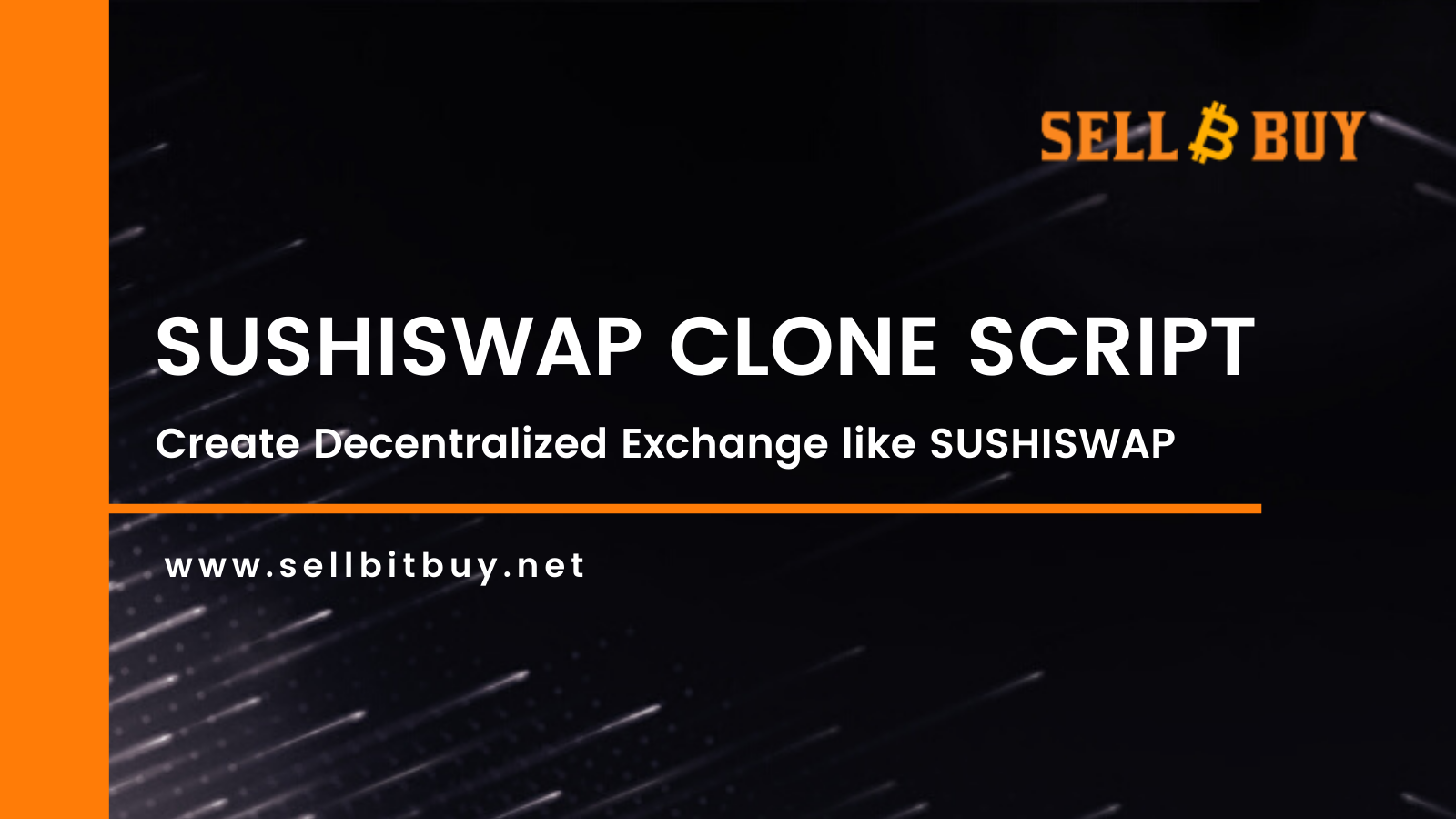 DeFi
Sushiswap Clone Script is an Ethereum based DEX platform built on top of the Ethereum blockchain. Our sushiswap clone script is 100% decentralized, tested, and ready to deploy with advanced robust features that offer a better solution for the ones who wish to start a Sushiswap like Decentralized Exchange platform instantly....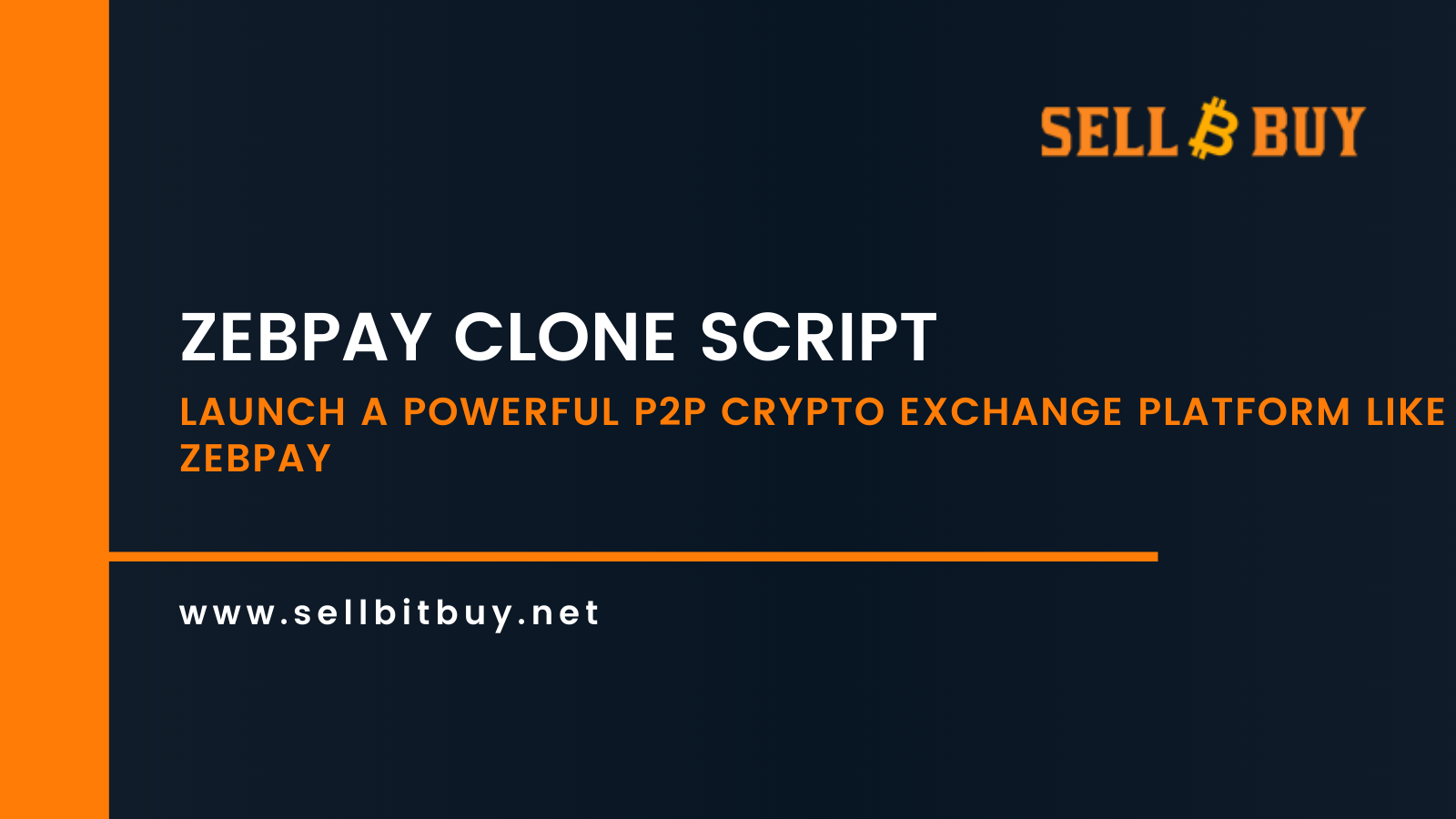 P2P Cryptocurrency Exchange Development
Zebpay Clone Script is a website clone script that contains all the functionalities & plugins to launch a zebpay like a crypto exchange. High customization features are available that allows customization as per business needs & requirements. As the latest design features & security features give an eye-catchy outcome in exchange the business freaks can make use of the readymade zebpay clone script to start their own exchange....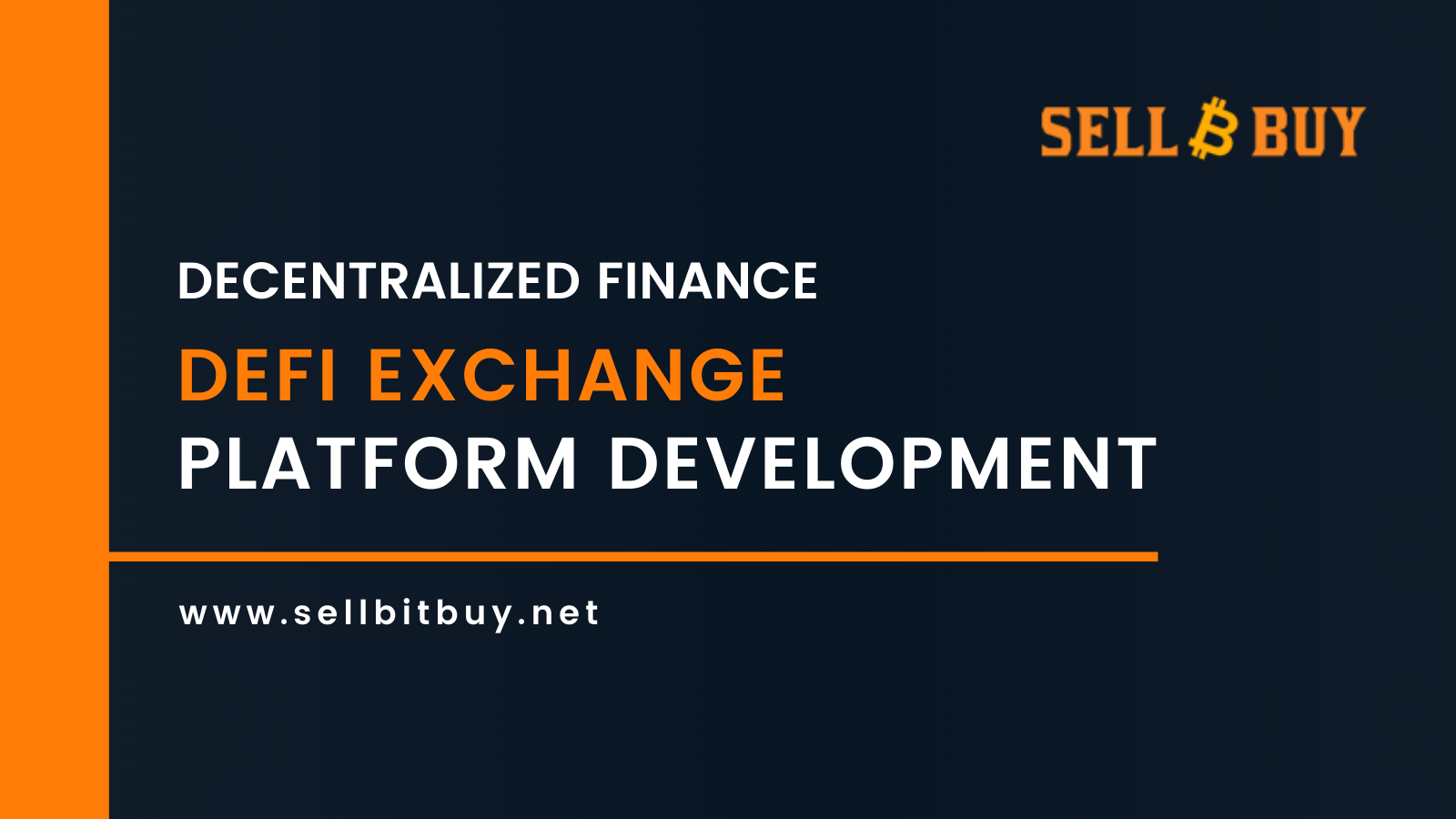 DeFi
DeFi Exchange platform is developed & exclusively designed for exchanging defi tokens & assets between the participants of the DeFi users. Without the intervention of the central financial intermediaries like brokerage, banks DeFi utilized smart contracts on a blockchain. High-interest rates are provided by the DeFi exchange platforms which represents the tenfold growth in the year of 2020....