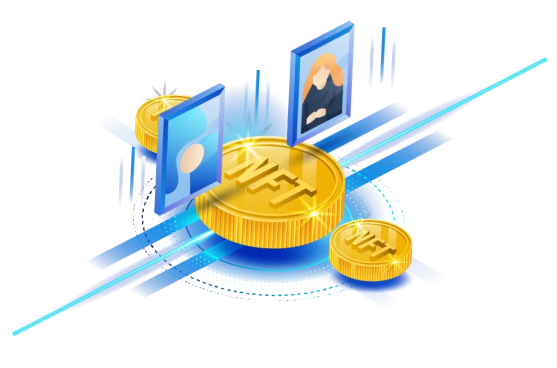 NFT Marketplace Development Company
Sellbitbuy is a leading NFT Marketplace Development Company that provides top-notch NFT Marketplace Development Services to build high ROI based NFT Marketplace Platforms like Opensea, Sandbox and Rarible. NFT Marketplace platform development creates a big open opportunity for digital content creators to exhibit their talent in a P2P decentralized network (Blockchain). The ultimate aim of this NFT MarketPlace development is to develop a decentralized NFT ecosystem to interchange real-world goods with digital. Digital crypto goods like music, arts, photos, videos, games, sports, and other digital collectibles can be quickly traded if you start your own NFT Marketplace.
NFT MarketPlace Development
Services

NFT MarketPlace Development For Game
NFT Gaming marketplace development solutions offer a realistic gaming experience in the NFT ecosystem. Virtual reality is enhanced to offer exclusive gameplay in blockchains.

NFT MarketPlace Development For Music
Music NFT Marketplace Development creates a bidding environment to sell musical assets in a digital format. Trading of musical assets is quickly possible if the NFT seller holds an NFT musical token.

NFT MarketPlace Development For Digital Art
Exclusively developed for exhibiting artistic talents in the NFT Art MarketPlaces. Digital arts and rare pieces of artistic frameworks can be traded using these NFT Art Marketplaces.

NFT MarketPlace Development For Sports
A huge sporting future is created in NFT Marketplace for sports. Audiences have started accepting sporting in NFT and sports fans will have a smile on their face for sure. Sporting games like cards are not digitally designed and sold in this NFT sporting marketplace.

NFT MarketPlace Development For Photography
The media industry is revolutionized once NFT marketplace for a photo is developed. Photographs are frequently captured endlessly so to develop a global digital photo marketplace, and that is the reason behind the NFT marketplace for Photography's growth.

NFT MarketPlace Development For Digital Collectibles
Exclusively delivered for a platform to exchange digital collectibles & goods. Digital collectibles include videos, social media, GIFs,etc.NFT enthusiasts can use this platform with the full potential for exchanging their digital collectibles.
Features Of NFT Marketplace Development

Decentralized & Permissionless
Centralized networks need permissions for transactions but NFT makes easy transfers as it is completely decentralized.

Cross-Chain Transfers
First-ever cross-chain transfers are offered by "NFT" marketplace. It interoperates with multiple immutable blockchains.

Bidding Option
Auctions are popular in the NFT marketplace, for bidding digital collectibles & goods. A special auction mechanism is provided to monitor the status of actions.

Token Listings
Organizing of token listings is a must to list out multiple digital assets. It has the capacity to improve better NFT sales.

Tracing
Digital content owners can be tracked for communication. While buying & selling of crypto goods takes place, this option is absolutely useful.

StoreFront
Lists the overview, of a product like a price, bids, owner, etc,.

Search Option
Tagging support is provided as collectibles can be easily found in the NFT ocean.

Wallet
Storage place for the bought tokens is just wallets. NFT platforms users stores their endless NFT tokens in this safe and secured place.

Rating System
Before buying, NFT sellers look for star ratings. It is a mandatory and essentials feature that an NFT marketplace should possess. Rating system offers successful closing deals in NFT platforms.
How to Create an NFT Marketplace?
Before building your NFT marketplace, you should understand the technology stacks and NFT standards for developing your NFT marketplace.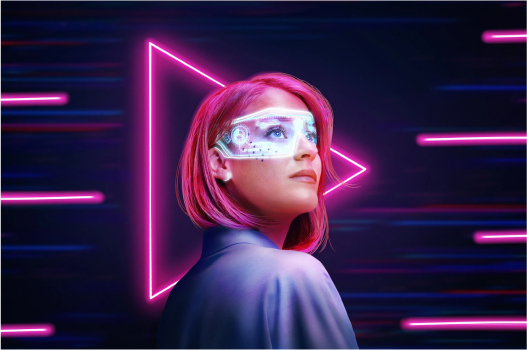 Blockchain Platforms

Ethereum, Flow, Tezos, Cardano & more

Storage Platforms

Pinata, Filecoin, IPFS

Front-end Frameworks

React, Angular, Vue

NFT Standards

ERC-721, ERC-1155, FA2, dGoods, TRC-721
Specific properties of NFT Marketplace Development

Indivisibility

Authenticity

Non-interoperability

Tradability

Interaction with multiple ecosystems

Liquidity

Programmability

Scarcity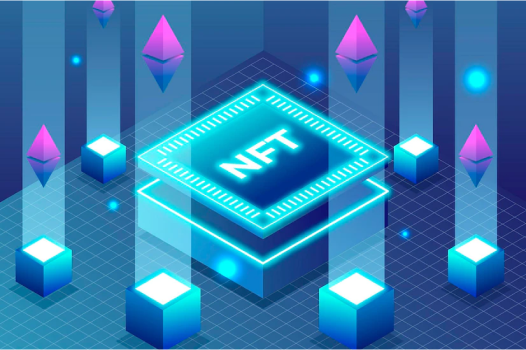 Popular NFT Marketplace Clones In Industry - We Serve

1
OpenSea
The world's first and largest NFT marketplace is "OpenSea". This NFT marketplace covers all sectors in its decentralized P2P network. Like trading cards, digital collectibles, utility, sports, domain names, music & more.

2
Rarible
Rarible NFT marketplaces are raised to hire new employees and aims to launch another marketplace like flow blockchain. Rarible is an Ethereum blockchain-based NFT marketplace that has collected $150 M digital collectibles sales.

3
Binance NFT
Binance broadens it's popularity by stepping into NFT marketplaces. Under this Binance NFT Marketplaces, a new way of trading is processed for digital assets, music, art, collectibles, & more.

4
Wazirx NFT
Wazirx aims to launch NFT marketplaces exclusively for people in South Asia. This exclusive launch connects global artworks by people from different nations.

5
SuperRare
It enables buying and selling of NFTs from the world's top artists. Most edge-cutting digital art can be bid, bought, & sold at this SuperRare NFT marketplace.

6
Foundation
Foundation NFT marketplace does not support Fiat cryptocurrencies. This NFT marketplace is fresher to the NFT ecosystems. It is a great alternative to the God-Tier Marketplaces.

6
GhostMarket
GhostMarket is the first-ever cross-chain NFT marketplace. It is popular for creating and buying Phantasma, NEO & BSC Collectibles.

6
Enjin
Enjin runs on ETH blockchain, and aims to exchange goods like art, virtual worlds, utility, domains. It is a Singapore based NFT marketplace.

6
Polkacity
It is a virtual currency investment platform "Polka City". Polka city is a fully automated operating NFT platform that allows investing in virtual assets.
Why Sellbitbuy For NFT Marketplace Development?
SellBitBuy - Specialized NFT MarketPlace development company has skilled NFT marketplace developers who meet the customer requirements to the core. Our NFT marketplace development company is recognized by many individuals as we also offer solutions by building centralized & decentralized exchange platforms.

Cross-Chain Blockchain compatibility

Advanced Plugins & API integration features

Entire white label software solutions

24*7 technical support services