Metaverse NFT Marketplace Development
Metaverse NFT Marketplace Development
is a process of developing a platform that lets the user create a virtual place or land with their imagination. In the metaverse, anyone can interact with their avatars and thus it is a second world that is full of avatars. The NFT Marketplace is nothing but a platform operating on the blockchain network. The users can buy, sell, bid metaverses. If you are one among those who are looking for Metaverse NFT Marketplace, then Sellbitbuy is the apt place for developing your imaginary ideas into a Metaverse.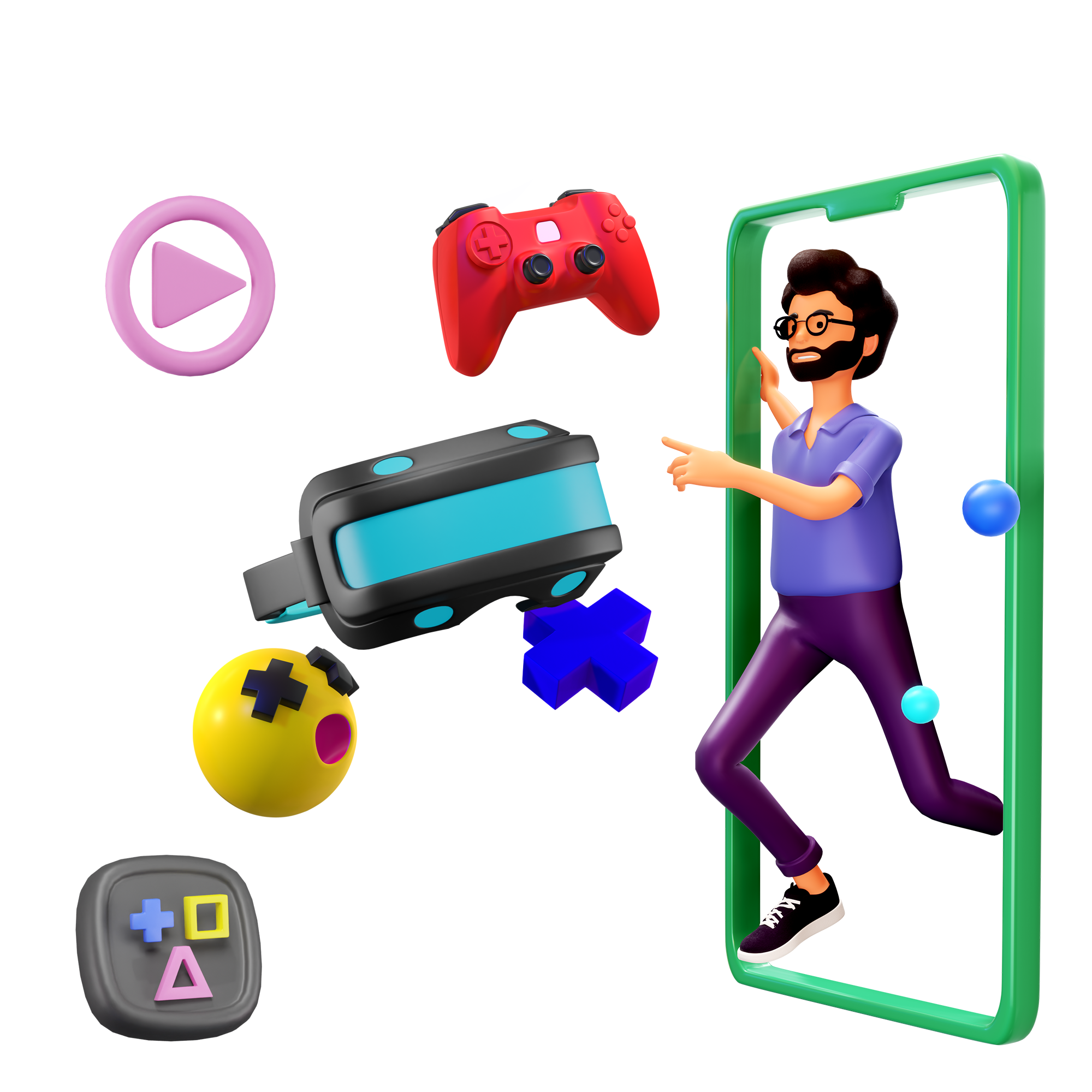 Features Of Metaverse NFT Marketplace Development
Secured and Scalable
To provide utmost security, the platform is integrated with SSOS, CSRF, SSRF to prevent hacking attacks.
Virtual Reality
VR and augmented reality is the main factor of the metaverse nft marketplace
Multi Wallet Support
In order to make the transactions very easy and simple for the users, many other wallets are integrated
Advanced User-Experience
It is interactive in a highly advanced way. So the users of the metaverse nft marketplace get a super experience.
No Middle Man
The metaverse nft marketplace is not controlled by any third person. It is completely decentralized
Digital Presence
This is one of the core feature of the entire metaverse concept as its main goal is to bring the digital presence to the users's desired destination
Avatars
Avatars creation for the users helps them to main their privacy. Cartoonized avatars can be created that looks just like user
Home Space
Home space similar to the internet, but more tangiblethat helps the users to interact with the world via digital avatars
Teleporting
Teleporting in metaverse provides the ability to move from one virtual room to another to a game to other worlds
Interoperability
Interoperability in a metaverse marketplace is essential for making the metaverse platform a reality and for creating an open and seamless space
Virtual Goods
A virtual goods or product is an exclusive digital representation of a product. This product or goods may be a virtual representation of a real product
Natural Interfaces
The primary interfaces will, inevitably, be hands and voice. This will be supported by specialized controllers for specialized applications.
Metaverse - The Next Evolution Of The Internet
Metaverse is gaining its popularity all around the world. It is the buzzing word in today's internet world and trending world in all social media platforms. The Metaverse is the next big thing after AI. It refers to the merging of physical, augmented, and virtual reality in a shared online space – or the universe of data. Metaverse is the place where you can go inside it instead of just looking at a screen from outside it. People can meet, work and play, using virtual reality headsets, augmented reality glasses, smartphone apps or other devices.
Victoria Petrock said that "It's the next evolution of connectivity where all of those things start to come together in a seamless, doppelganger universe, so you're living your virtual life the same way you're living your physical life,''.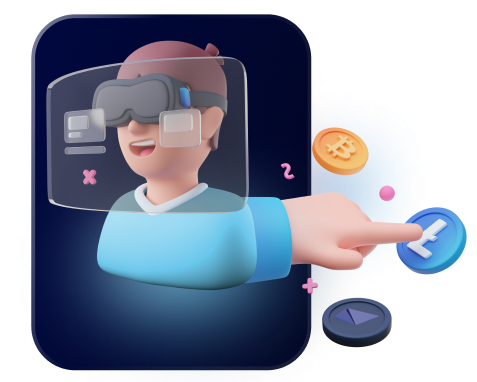 What Is Metaverse?
Metaverse is the place where the physical and digital worlds connect. Metaverse is a speculative future iteration of the Internet part of shared virtual reality, often as a form of social media. The metaverse in a broader sense may not only refer to virtual worlds operated by social media companies but the entire spectrum of augmented reality. Metaverse is the future of the internet where the flat apps and websites that we are using today are going to be steadily replaced by 3D environments and shared spaces.
How To Build A Metaverse NFT Marketplace?
Below are some of the primary steps involved in developing a metaverse NFT marketplace.
Design User Interface for your metavere marketpalce.
To make the functionalities work properly, smart contracts are codes for the auto-execution of the functionalities.
Arrange a P2P storage network like IPFS to save the NFTs and set up database for admin and user.
Combine all the three (DB, IPFS & UI) for the complete setup.
Next Testing and quality check is processed.
Deployment after the bug fixing in the testing process.
Metaverse NFT Marketplace Development Company
As a leading Metaverse Development Company, Sellbitbuy offers you a premium Metaverse NFT marketplace development Service to help you launch your own NFT Marketplace for Metaverse. We are thriving to become a prominent NFT Development Company by offering NFT development services as a prime solution. Sellbitbuy never stays behind, we always update ourselves with trending technologies. Get all the best NFT development services from us and launch your NFT-based business.